8 Weird and Great User Generated Content Examples

User-generated content (UGC) is all the rage these days. It seems like everywhere you turn you see a brand or influencer tapping into their audience to call for UGC. And why shouldn't they? After all, user-generated content increases click rates and conversions. In fact 93% of consumers find UGC to be helpful when making a purchasing decision.
Is there a caveat with UGC campaigns?
One of the biggest problems with carrying out UGC campaigns is getting people motivated enough to take part and engage. Anything from customer reviews to Instagram photos or other social channels activity about your brand is of great value. There's an entire art form to that and we can't cover it all here, but it helps to have a strong community to begin with. Sometimes it is good to provide incentives to encourage users and influencers to participate. That doesn't mean that you need to provide discounts. No need to provide monetary rewards in general, though – sometimes recognition alone is enough. Learn more from our post:

But we're not here to teach you to suck eggs. You know your business better than anyone, and only you can decide how best to carry out a UGC campaign. We're here with a different job. We want to share a few of the best user generated content examples that we've seen in recent years. We want to give you the inspiration you need to get started when building your own content marketing strategy. Let's go.
8 Best Examples of User Generated Content Marketing
1. PewDiePie
Love him or hate him, there's no arguing against the influence of the world's most subscribed to YouTuber. The interesting thing about Pewdiepie is that he knows that engaging with his audience has always been and will continue to be vital to his success. That's why he's recently been challenging his viewers to Photoshop him, to diss him in a rap track or to write Pewdiepie poems. Then he reacts to and shares the results in a weekly video.
Why has it worked for him?
You may wonder why PewDiePie has been so successful and why his social media presence is so popular. One early explanation has to do with online gaming. eSports is huge in the last 7-8 years with more and more people tuning in to watch live tournaments. Either on Twitch (acquired by Amazon), YouTube or other platforms, millennials are increasingly interested in video-gaming. PewDiePie is one of thoseYouTubers who initially rose to fame by playing and recording themselves failing in-game. It's only logical that his audience would grow, and grow fast! Everything after that came as a natural step forward. His references to his personal life and his attempts to engage with his subscribers (proven by the existence of lots of UGC video out there) among other things, are constantly tips on icebergs!
2. Canon
When the global imaging brand wanted to launch their new LEGRIA mini-camera, they knew they needed to do something different. The LEGRIA mini was specifically targeted at bloggers. So Canon ran a YouTube campaign that asked people to submit their video ideas. Canon gave four lucky winners both the camera and the training they needed to make their videos a reality.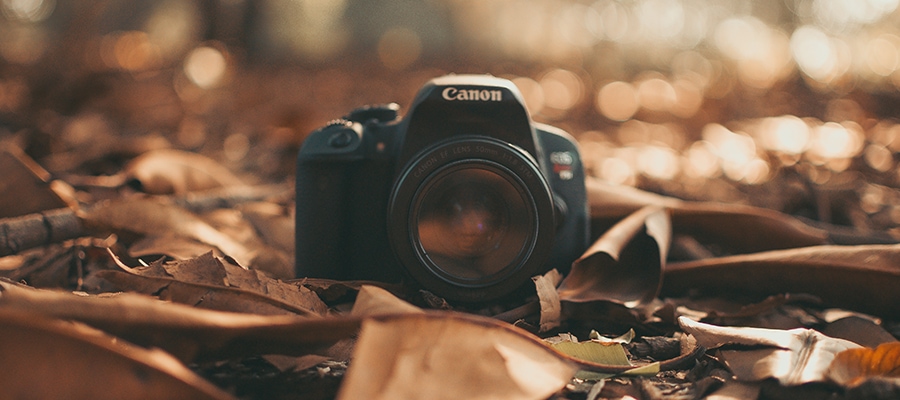 There are plenty of ways to do this. Whether you follow in the footsteps of Gary Vaynerchuk and use UGC on your packaging or whether you use a tool like Miappi to aggregate and display the submissions that you receive.
Harnessing earned media in your content marketing is the future. The only remaining question is how you're going to find the best stuff. How will you curate and then distribute that great content to the marketing channels where an audience can enjoy it. Good luck!
We may have an idea…
Why not show off your most valuable user-generated content using the Miappi content marketing platform. REQUEST A DEMO

Take a look at our new report about how consumers react to earned content vs owned content. We collected the stats through our own consumer research as well as via other industry sources. It makes for compelling reading for any marketer looking for an edge in their next marketing campaign.