What on earth is omni-channel content marketing?

There are all sorts of annoying buzzwords and phrases out there in the marketing-o-sphere. From
sticky content
and
actionable analytics
, to
SoLoMo
(that's social, local and mobile to the uninitiated),
value propositions, frictionless designs
and
growth hacking.
A
nyone serious about keeping up with the industry has an entire thesaurus of marketing pish-posh to wade through first.
We're about to add a new term to your marketing vocabulary. Only this one is genuinely going to improve your approach to promoting your brand. It's time to ask…
What is omni-channel content marketing?
In many ways, omni-channel content marketing does precisely what it says on the tin. It's an approach to content marketing which takes multiple channels into account. From your social media and your website, to your in-store experiences. So far, so straight-forward. But it's the "whys", "wherefores" and the "hows" of this concept which make it especially helpful and worth delving into.
Why should you care about omni-channel?
Responsibilities distribution and department formation within a business largely happens out of convenience. Roles are assigned based on skill sets and on which aspects of a business are most closely interrelated. In some cases departments are preserved because of how it's "always been done". In some cases, when a staff member leaves, a new employee simply fills the gap, with structures rarely shifting – despite changing business landscapes.This is one reason why digital teams and marketing teams are still illogically divided within many businesses. Despite digital becoming an ever-more crucial aspect of marketing, many companies still have a digital division and a marketing department. While there may be cooperation between these two areas, the divide often results in disjointed strategies which work far less effectively apart than they would together. Budgets can becomes silos, communication between teams can be patchy and messaging can be inconsistent, reducing effectiveness across the board.
Omni channel content strategy
This is what makes omni-channel content so important. Taking an omni-channel approach to digital marketing ensures that every piece of content produced, published and promoted is part of a wider strategy. An omni channel strategy which extends far beyond its specific niche and medium.
Evolving buying journeys
This is essential because of the modern consumer's typical buying journey. There are so many means today. From first hearing about a company via a favourite Instagrammer's latest post, to Googling the website, seeing an advert on the tube, visiting a physical store and then tweeting about the purchase. Today's buyers interact and connect with brands at a number of different points and in a number of places. Those are both digital and physical. (and even somewhere in between, i.e. digital screens displaying social content at live events).
Consistency of messaging across all of these channels is essential for businesses. Especially if they are keen to make the buying journey as effective as possible. A consistent tone, style and strategy ensures messaging is clear. Also every piece of content adds to a brand's image as a result strengthening not diluting it. Consistency means quality and keeping consumers engaged every time they connect with a brand.
Omni channel distribution at its finest
The Conservative party had a bit of a disaster at the latest general UK election. However, one area in which the party excelled was omni-channel marketing. Think about the Labour party's campaign slogan. Can you remember it? It was "For the many, not the few". But chances are, you didn't remember it. Now consider the Conservative slogan: "Strong and stable". We're willing to bet that one has stuck in your mind.
Great, consistent omni-channel content marketing is a key reason why the Tory slogan permeated the public consciousness so effectively. It was used from social media and digital content, to TV interviews, campaign leaflets, posters, sponsored ads and more. The strength of the "Strong and stable" slogan stemmed from the consistency of the Tories' omni-channel marketing.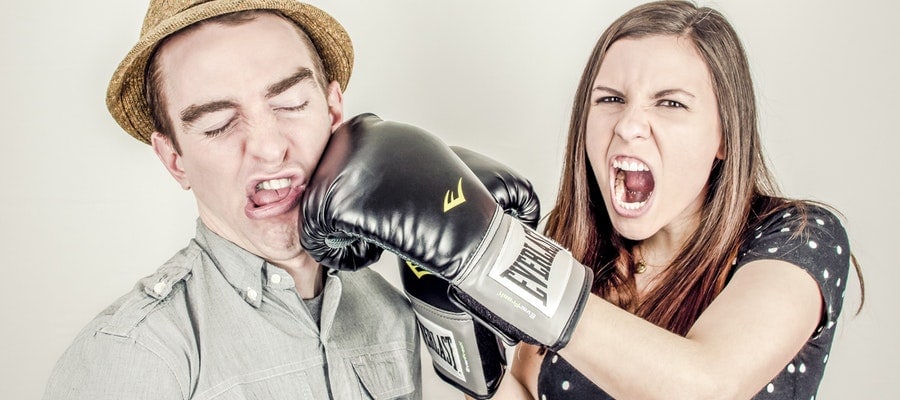 Improving consistency and coordination
Today most digital teams have access to a huge range of tools which allow them to boost their content distribution. However, what they lack are tools that aid consistency and coordination across multiple channels, both on the web and "IRL".
Investing in processes, reshuffles and technology which boosts these assets across mobile, TV, video, messaging, gaming, display, CRM, email, direct media and social media channels could make a huge difference to brands. It enhances their brand image and ensures consumer engagement properly every time they interact with a business. As the lines between these mediums become ever-more blurred, brands which embrace omni-channel content marketing stand to win big.
Omni-channel tools at Miappi
We're always looking for fresh ways to blend your valuable social media content with other areas of your marketing. Hence, our goal is to enhance the power of each medium. We've launched Miappi Inserts, a tool which allows users to add dynamic, curated earned content to marketing emails. Miappi Inserts is helping brands to engage consumers socially right in their inbox.
Find out more about Miappi Inserts and learn more about our social media aggregation tool today by REQUESTING A DEMO today.