10 Tips for Creating the Perfect Social Media Content for Your Brand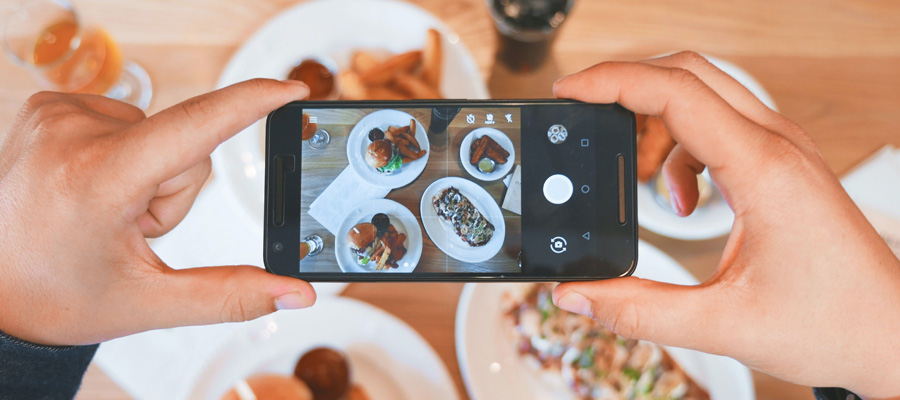 If you want to make the most of your social presence then you need to make sure that you're setting yourself up for success from the very start. One way to do that is to make sure that you create a good social media content and that you're using the right tools, from Twitter dashboards to social media aggregators.
Luckily, there's plenty of research out there on what makes a successful social networking update. For example,
one analysis of twenty different studies found
that updates get the most clicks if they're posted between 1-4 PM. The best time to post is on a Wednesday at 3 PM, although that will vary from business to business.
How to Build and Grow Social Media Presence?
Today, we're going to dig deeper into some of the studies and share the tips and tricks you need to build and grow your social media presence. Let's do this.
Social Media Aggregators, Faces, UGC et al.
Take advantage of UGC
User-generated content (UGC) is one of the most powerful types of content there is. In fact, 93% of consumers find UGC helpful when making a purchasing decision and 48% think it's a great way to discover new products. That's why it's a good idea to use UGC as part of your social media content strategy if you want to break through the noise and catch people's attention.
Use social media aggregators
One of the most effective ways to take advantage of UGC is to use a social media aggregator. These useful tools will help you to bring together all sorts of different user generated content from disparate social networking sources and to display them in a single place. Social media aggregators can help you to gather content to share through social media updates. But they can also allow you to create a virtual gallery on your website.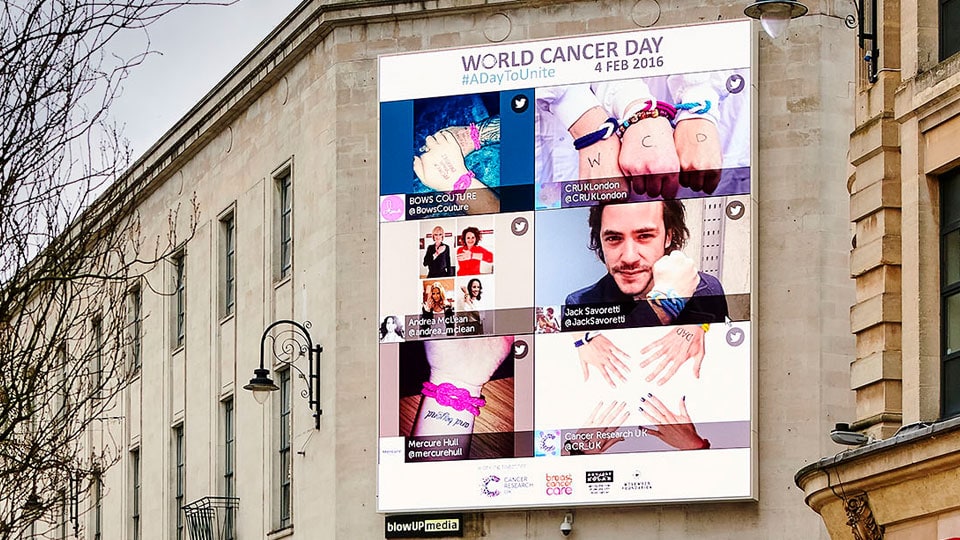 Show faces
Faces are powerful things. On Instagram, for example, photos showing faces receive 38% more likes than those without. This effect tends to hold true across other social media. So, be sure to use plenty of faces in your social media content if you want to create an emotional response from people. Don't overdo it, though – make sure that you're only showing those faces if they're relevant. The aim is to use them to humanise your brand.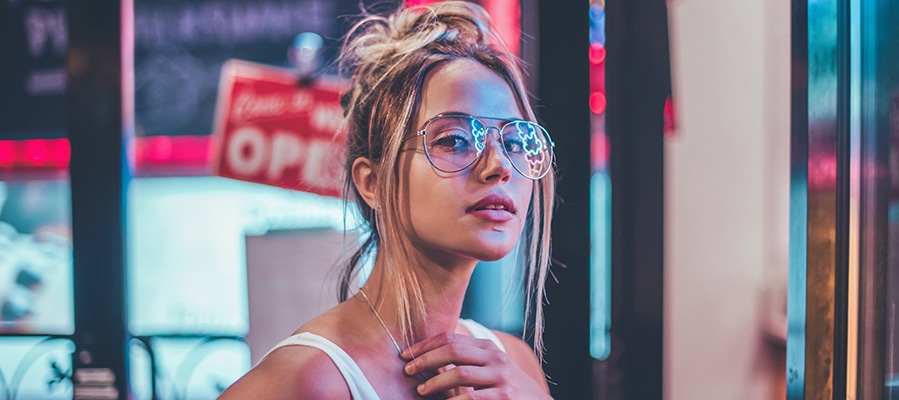 Use video
Video has been touted as one of the major trends in social media marketing every year for the past ten years or so, and the reason for that is pretty simple. Social networking sites are increasingly prioritising video in their news feeds because they tend to pick up more engagement, and you can tap into that trend to bring in more eyeballs. Consider adding subtitles so that when your video autoplays on Facebook with the volume muted, people can easily see what's happening.
Split test
You're probably already familiar with the concept of split testing. What you might not realise is that you can apply the same concept to social networking sites. On Twitter, for example, you can get away with trialling multiple variants of the same tweet to see which one works best. You can also test posting updates at different times to see what kind of response they receive.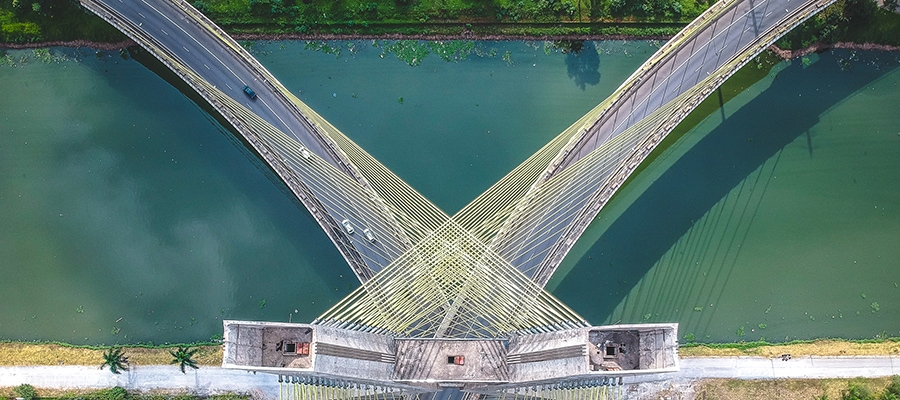 Invest in paid ads
Paid advertisements are a little bit like taking your content and then attaching it to a rocket. It'll help you to push beyond your organic social media followers and to reach new people, converting them into followers and customers. The key is to use paid ads sparingly instead of putting cold hard cash behind every update. Focus on creating great social content first and then use your paid ads to make sure you're making the most of it.
Tailor your message
There are multiple elements to this. Yes, you'll want to change the message that you're delivering based on who you're trying to reach. What most people forget, though, is to tailor their message to the social network. Different things work well on different platforms. Photos that work well on Instagram might not work as well in a crowded Facebook feed. When it comes to video, consider adding end slates for YouTube and captions for Facebook. Don't just upload the same thing to every platform and expect amazing results from all of them.
Take advantage of automation
Automation is your friend when it comes to digital marketing, and this is especially true for growing social media presence. It can take away the headache of dealing with different time zones and even just offer some cover when you're at your busiest. Just don't automate too much or you'll risk looking like a robot, and pull any scheduled posts at the first sign of trouble. The last thing you want is to be handling a PR nightmare because a previously innocent post became insensitive. And if you don't believe that can happen, just take a look at what happened to Tesco.
Work with influencers
Influencers are great because they'll help to introduce your content to their pre-existing audience. They can also work well when featured in social media content because people recognise them. For best effect, feature your influencers with your social media aggregator and advertise that content to their followers. You might find the results surprising.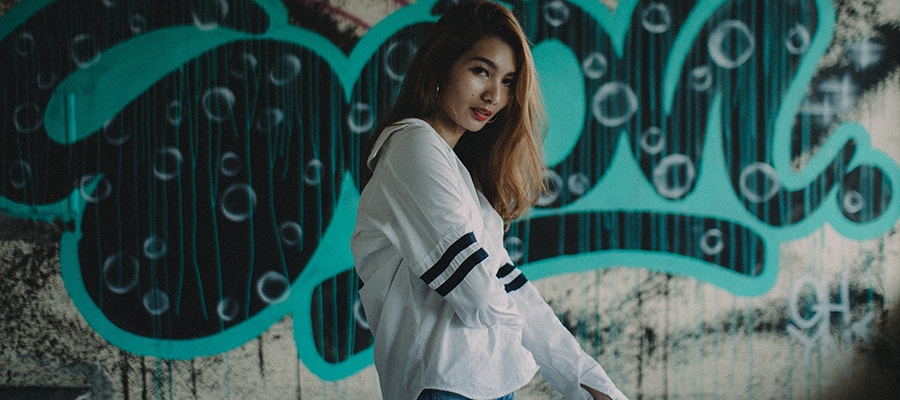 Ask the audience
If all else fails, take some time to ask your social media followers what they want to see. The chances are that they've got plenty of great ideas for you to tap into and the best part of it is that you know they're going to respond to it. After all, they suggested it! That said, don't just blindly create whatever they ask for. Make sure that it's a good fit for your brand and with the rest of your social media followers and use your discretion. If all else fails, give them a choice of several pre-approved options and then go with the winner.
Conclusion

Every business is different, which means that not all of the tips to grow your social media presence on this list will work for you. Still, each of these tactics has been tried and tested by many brands and most have found success. We've built our whole business model around user-generated content and social media aggregators. It's worked for us and it could work for you too.Now it's your turn to take the tips you've learned today and to put them into practice. Spend some time refreshing your social media content strategy to make sure that it's tapping into the power of UGC, faces, video and other trends. Remember that none of this is set in stone and that social networks are constantly updating their algorithms. You'll need to keep an eye on those algorithms and to be prepared to continually adjust your content strategy to make sure that you're always following best practices.Social media marketing requires a fluid approach. Use these tips for inspiration but be sure to test them all out and to measure the results to find out what works for you. And don't make the mistake of assuming they'll continue to perform over time. Trends change and so should your strategy. If you don't move with the times then you'll quickly find yourself becoming irrelevant. Good luck.