What is user-generated content? The UGC marketing guide for consumer brands.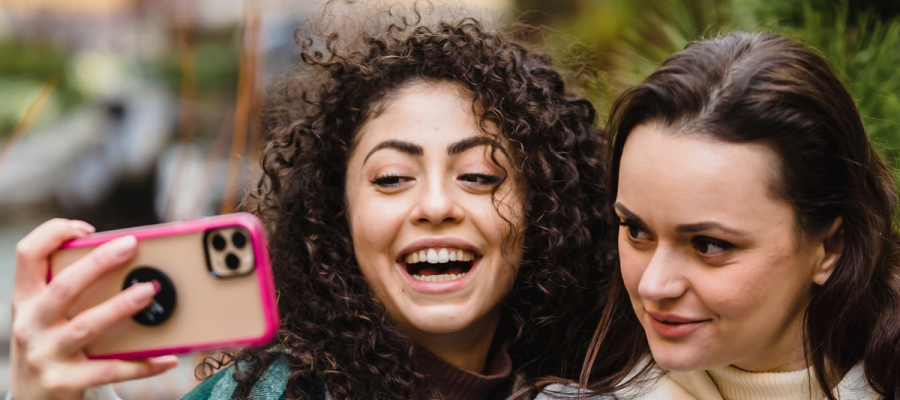 User-generated content, UGC, consumer-generated content, earned media.

Content from regular people is giving consumer brands a new way to build trust and ultimately sell more.
Here is the what, why and how!
Looking for that secret sauce to make your marketing campaign really pop? Forget snappy in-house graphics and slick slogans. The answer can be found at your customers' fingertips, in the form of user-generated content.
What is user-generated content?
User-generated content is content features your brand, created by people (usually customers) who are not affiliated with your business. User-generated content is also known as UGC, CGC, Consumer generated content, customer generated content, earned media and social proof. User-generated content might be created spontaneously with little to no financial incentive, or encouraged by a brand through simple messaging or promotions.
You might be asking yourself, what kind of person creates content about a brand under their own steam? Well, chances are, people who are just like you.


UGC examples
- Customer review
If you've ever written a review, you've created UGC. The motivation for writing a review is fairly straightforward - you may have received an email prompt from the seller to leave a review to help other people make an informed decision about their next purchase. But what about other forms of motivation?
- Photos or videos shared on social media
Have you ever snapped a dish at a fancy restaurant, and uploaded it to your personal Instagram? On the surface you might be sharing something about the dish, but it's likely you're revealing more than you think. This simple act says something about who you are (the kind of person who enjoys spending money on top restaurants), and who you associate with (the kind of people who also eat here). This sense of aspiration and our very human need for belonging is one of the strongest motivating factors towards creating UGC.

You can read more about UGC and the psychology of belonging here.
The Different Kinds and formats of UGC
The world of UGC is about as broad as any kind of content you can find online and elsewhere, and it's highly likely you've come across many types of UGC already. As briefly mentioned above, some forms of UGC have been around for a while, with some predating the digital age: think written reviews, star ratings, product demonstrations, and tutorials. These word-of-mouth moments have transitioned from occuring in-person or traditional on media platforms, to social media, podcasts, and, more directly, featuring on eCommerce websites.
Artistic and lifestyle UGC makes good use of the aspirational and creative nature of social media platforms such as Instagram, Pinterest, and Twitter. Combine these communities with lifestyle photography powered by modern smartphone camera technology, and you have UGC gold.

Modern forms of UGC, which may take the form of video tutorials, challenges, or unboxing videos for example. Video UGC like this, makes good use of the casual and conversational tone of social media. Platforms such as twitter, as well as the live streaming and remixing technology of platforms such as YouTube, TikTok, and Instagram Reels are hotbeds for such content.
Why does UGC work?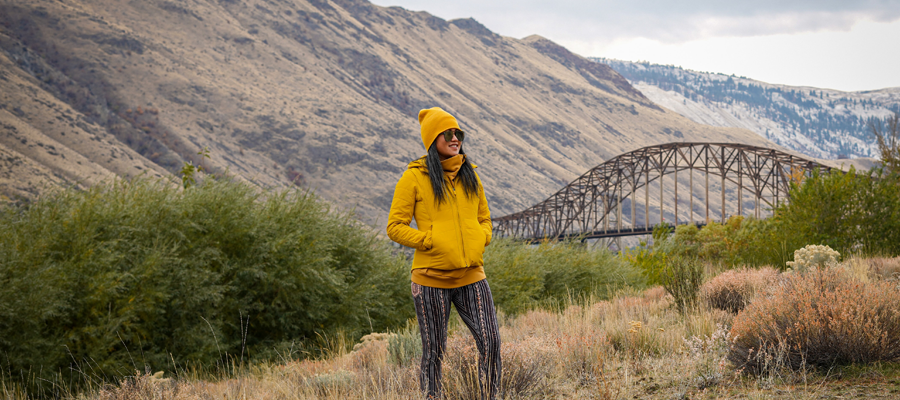 You might be wondering why it's a good idea for a brand to relinquish some of its in-house creative control, and effectively letting the general public loose on its image. Well, it turns out that the case for UGC is so strong, it can easily be argued that UGC should be the cornerstone of any campaign, not just a part of it. Indeed, many of the biggest and brightest brands on the planet were quick to realise the power of UGC, with some building their entire businesses off the back of it.
Now, this next part might be difficult for marketing professionals to hear. In this age of abundant information, and seemingly limitless communication between customers all around the world, trust in pure brand messaging is at an all-time low. The modern consumer is extremely wary of disingenuous attempts to win their trust through adverts, or poorly thought-out influencer posts. But, don't despair, as one of the oldest, most powerful forces in marketing has been coming into its own to meet this fresh hunger for authenticity in brand messaging - word of mouth.
'92% of consumers around the world say they trust earned media, such as recommendations from friends and family, above all other forms of advertising.'

Nielsen (Global Trust in Advertising Report)
Get yourself a product that people are falling over themselves to recommend to their friends and you're onto a winner, right? Who needs marketing spend? Well, it isn't that straightforward. In the past person to person recommendations often happened almost exclusively in person, or in one-to-one communication. It's also likely that you're competing in a crowded marketplace of almost equally good products, so how are people going to get the extra nudge they need to trust your brand over someone else's?

Enter UGC. Because UGC is created under the steam of your most engaged brand fans and customers, potential customers can both relate to, and trust it more. No external force is controlling the artistic direction or messaging. You can see, for example, exactly how a pair of trousers might fit on an ordinary person, not a nicely-lit model. Or, how a holiday resort actually looks, taken through the lens of a non-professional photographer, without flattering angles.
The Benefits of UGC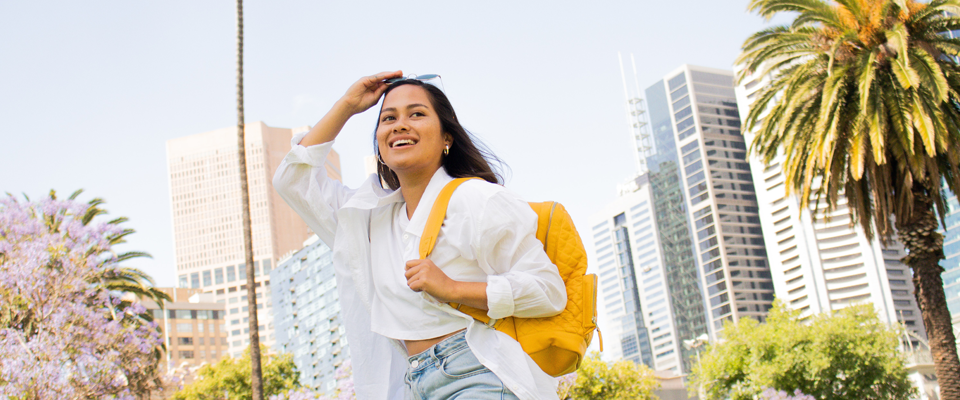 There are many reasons to incorporate UGC into your marketing strategy. As mentioned above, the authenticity of UGC is one of the major reasons brands have it ready to deploy at key places in the consumer journey. As expected, this translates directly to a boost in sales and engagement over traditional forms of marketing.

User-generated content increases revenue
Consumers who see UGC spend on average 63% longer shopping than those who do not.

When added to the path to purchase, UGC increases average order value per consumer by 4%.

Miappi (Average ecommerce client performance)
Indeed, UGC has become so ubiquitous that it can be seen as essential to display UGC to win the hearts and minds of consumers, and reap the many associated rewards.
An always-on source of content
If you've found it almost impossible to meet the appetites of consumers who expect a varied and content-rich display from their favourite brands, you'll like this next fact. Effectively, your UGC supply could be potentially limitless, as hundreds, thousands, or perhaps even more customers are happily creating UGC and uploading to their social media accounts. This all adds up to a vast people power you couldn't possibly recreate in-house.
Your user-generated content is unique
Your own brand related UGC can not be replicated. After all, these are real people having individual experiences with your products and services. Marketing with UGC allows you to stand-out in a crowded market place. This is the perfect antidote to many tired marketing cliches.
Marketing with UGC saves content marketing budget
Here's something the person controlling the purse strings will like: UGC is one of the most cost effective forms of marketing, as typically it costs nothing to licence or ask permission from a consumer to republish in your marketing. Sure, a well-planned UGC campaign may take some time to set up, and you may want to use a few paid social posts and influencers to get it off the ground. But once it's running, and if carefully managed, you'll find you have a golden goose of UGC generation.

There are many long-term benefits that marketing with UGC brings which you can read more about here.
The Disadvantages of UGC
While UGC can be very powerful, incorporating UGC in your campaigns is not a panacea for all marketing woes. When planning your UGC campaign, it's important to keep its potential issues in mind, and mitigate them wherever possible.

Without sophisticated UGC management software, UGC generated on social media belongs to those same social media websites. Drive UGC creation all you want through the use of hashtags and influencers and, despite gaining a larger social share you're mostly serving to generate more interest on the platforms they're produced on, with very little control over the UGC you've worked to generate. You can solve this problem through the use of smart technology like Miappi. Miappi helps you to select the best bits of UGC and deliver them to attractive social walls, to be displayed on your website or any other possible digital touchpoint.
UGC permissions
So an engaged fan has created some UGC you'd like to use. Now what? It's time to navigate the murky world of UGC permissions. While it might be fairly safe to assume that a user uploading UGC with a prescribed hashtag is happy for you to republish their UGC, it's less obvious with more organic forms. To avoid costly legal action, it's best to take a belt and braces approach and obtain explicit permission. It is also in your interest to keep your vocal customers happy! Praising creators for their content and seeking their permission is a brilliant way to empower them!

While possible manually, it's incredibly time consuming and not always obvious what permissions you should be getting. You can avoid this issue and process much larger batches of UGC with Miappi's Engage functionality. Send a template message to the creator with one click, and get them to approve the terms and conditions with a simple yes or no. A successful approval results in a green indicator, and you're good to go! And don't forget, if the original publisher of the UGC isn't the photographer, and or owner of the image, you'll need to get permission from them too. A quick reverse Google Image search will help verify that the publisher is indeed the owner.
What UGC means for your social media strategy
The importance of social media in eCommerce is only getting stronger. 90% of social media users would buy from a brand they follow on social media. This means your social media strategy could be make-or-break for your brand.

Now we're in the UGC age it's time to let go of the traditional marks of social media success. While metrics such as likes and follower counts might impress those in the know, the old adage is true - it's quality and not quantity that counts. Your numbers might be high, but do they translate into purchases and lasting brand affinity? The true value lies in the quality of your social media relationships with customers, how well you understand them, identifying communities who engage with your brand, and their willingness to produce UGC. UGC is key to your social media strategy because it's a two way dialogue- creators want to be told what to create, and they want to be heard. Hit the sweet spot, and you're likely to see a boost to your sales and the number of UGC creators, as existing UGC resonates with both the creators and potential customers on social media.

Research by Edelmen revealed that 87% of people want more meaningful relationships with brands, yet 66% say brands don't share with them at all.
User-generated content and influencers
As social media users get more savvy and hungry for authentic content, there's a danger that pricey influencer-based marketing can falter. An ill-conceived influencer post, by an influencer who is not in tune with the brand it claims to align themselves with can, in the worst case scenario, topple a brand's reputation for a long time.
However, by holding the shared goals of both influencer and UGC-based marketing in mind - to influence and to gain trust - both styles of marketing can support one another. Influencers, although expensive, are great for getting the word out quickly. Influencer marketing has greatly evolved since its' initial explosion, marketers are favouring more authentic approaches to Influencer marketing that compliments their earned media strategy. Without UGC, a brand's message can wither and die.
To create a lasting impression, combine an influencer-based strategy with UGC to reinforce the message, and build authenticity. By getting an influencer to promote a UGC challenge and hashtags, for example, you can quickly get the ball rolling on UGC creation.
Encouraging customers to create content that features your brand
Sold on UGC yet? Now for the next challenge - how to get customers creating UGC. If you're worried about your wonderful creative marketing skills withering on the vine now your customers are doing the work for you, you'll like this part.
Think outside the box to craft challenges and social mission tie-ins that really resonate with your most engaged fans. There are some tried and tested methods, and also some more subtle ones too. There are also methods that are best suited for the brands with the strongest values, so make sure to stay authentic or risk losing consumer trust.
Tried and tested - hashtag competition giveaways
UGC can be leveraged in a brand's marketing, organic social media and ecommerce sites to create an air of authenticity and generate trust. This is a fantastic opportunity for brands of all sizes to get creative and engage with their consumers. Have fun with featuring user-submitted images on product listings or promote a real-life fan's TikTok review as an advert for your brand.
Share striking and unusual content for a good cause
During the 2020 lockdown, sportswear brand Gymshark kicked off a 'sweaty selfie' social media campaign, encouraging Gymshark to share photos of themselves working out. For every upload, Gymshark donated £5 to NHS charities, and ended up raising £180,000.
Personalisation has been a hugely popular trend in marketing for close to a decade, with Coke's Share a Coke campaign becoming one of the most renowned activations worldwide.
Take advantage of new social media trends to get people creating
E.l.f. Cosmetics was one of the first brands to see the value in new social media platforms such as TikTok. In late 2019 they launched their 'Eyes, Lips, Face' challenge, which encouraged users to create a TikTok video synced to a specially created original song by Movers and Shakers. It was such a natural fit for TikTok that it hit 1 billion views in 6 days, and generated over 5 million user-generated videos for the brand, with celebrities getting in on the action too.
If all else fails, use existing assets such as your CRM system
Lacking in UGC? Don't be afraid to ask your existing customers for content. Get in touch with those who've recently bought from you and give them an opportunity to create UGC or submit a review for a chance to win prizes.
Encouraging customers to upload first party user-generated content
Third-party UGC, which is often hosted on creators' social media, is great. It directly markets to each creators' followers, and increases your social share of voice. However, it's difficult to control and licence content first published on social media. The good news is that it's not the only way to collect UGC. With a first-party UGC campaign you can ask users to directly upload specially-created content for the brand, taking care of collection and licensing in one fell swoop.
Miappi's Public Form is easily integrated into your Miappi image gallery or in your own design elsewhere on your website. It enables the easy upload of text, images, and videos, and includes an option to view the terms and conditions before uploading. Once the user has clicked 'Send', you're ready to use that content in line with the licence you've agreed with the user.
Many big brands are opting for Miappi Public Forms for their first party UGC campaigns, with highlights including Dove's award-winning #ShowUs campaign, and ITV's 'The People's Ad Break'.
Where to include UGC in your marketing
The applications for rights-approved UGC are virtually endless. Deliver it straight to display or remix it in-house in order to influence prospective customers.


Republishing UGC to owned social media channels
Many brands are republishing their brand related images and videos to their owned feeds, to celebrate their customer's posts but to also influence prospective customers on social media using the power of social proof.

Republishing UGC is typically the quickest and most time efficient way to integrate UGC into brand marketing. Once permissions have been obtained, the brand can simply download the content and upload it to their own account. Miappi has even developed purpose built integration with Hootsuite that enables brands to access their rights-approved content from within their Hootsuite content library.

When Cornetto needed to increase engagement on their social channels, they worked with us here at Miappi to build a library of quality user-generated content to regram on their global Instagram page. Cornetto found that regrammed content achieved 7x the engagement compared to non-UGC posts.
Through Miappi, Cornetto curated over 170k of suitable UGC that had the potential to be used on their channels, giving them plenty of options for quality content to keep social media users engaged with their brand. The team leveraged Miappi's Engage feature to seek permission to use their favourite pieces of UGC, before regramming the approved content for followers and other social media users to see.


Integrate UGC into paid display campaigns
Brands of all sizes can utilise the magic of UGC in paid advertising, from TV spots to digital display, paid social and beyond. Just be sure to include your inteded use of the content in your terms and conditions that you present when requesting consent. Why not extend the ROI of your best UGC by promoting it to new audiences via a paid campaign?
While UGC is commonly associated with social media, back in 2020 ITV worked with Miappi to cleverly combine UGC with one of the most iconic forms of paid advertising - TV commercials.
On Saturday 2nd May 2020 The People's Ad Break displayed homespun of iconic TV commercials, to huge success. It turned out that these charming UGC versions of classic ads scored higher than the originals for brand recall.
Advertising that features consumer-generated content is 28% more unique and 31% more memorable than traditional advertising. IAB
Displaying UGC on brand websites
Want to banish bouncerate and keep make the most of traffic coming to your brand website? Embeddable UGC galleries are here to help.

Whilst UGC integrated into your social media feed or paid ads will help you get propsective customers into the top of the funnel, UGC displayed on your brand website will help differentiate your brand from other competitive website experiences. Engaging and authentic photos, videos and reviews can give visitors a reason to stick around, demonstrate just how loved your products are and ultimately inspire product purchases.

Publishing UGC to digital display
The Heineken Experience in Amsterdam is geared around giving visitors a great time. Their Miappi Display-powered screens inside the venue itself showcases moments snapped by guests during their time on the tour. By doing this, Heineken magnifies the customer experience for existing visitors, whilst showing past visitors that they deeply valued their time spent at the venue.
'70% of shoppers want to see product ratings and reviews while they shop in-store.' Power Reviews
Email marketing using UGC
Email campaigns are a great way of driving UGC creation, and what better way to drive email engagement than through the use of UGC itself? If you're looking to bolster flagging email engagement rates try a little UGC magic. According to Salesforce, UGC drives a 73 % increase in email click-through rates.

The Miappi UGC platform even allows you to embed dynamic UGC galleries into email campaigns!



Pairing user-generated content with ecommerce pages
User-generated content is fast becoming essential for businesses serious about driving sales whilst reducing advertising spend. Studies have shown that brand engagement increases an average of 28% when people are shown a mixture of UGC and brand-owned content (Comscore).
User-generated content and ecommerce is match-made in heaven. Placing UGC at crucial points in the purchase path injects trust and authenticity at the point the consumer is about to part with their cash.
By adding social proof to their product pages in 6 different markets via a Miappi widget, Camper found a universal way to integrate consumer endorsements to encourage customers to purchase.

The result? The average order value per customer was increased by 4%!


Why Content curation and moderation is important for consumer brands
User-generated content is hugely valuable for brands, giving them valuable, quality content for free, and helping them to increase user engagement and a sense of brand trustworthiness.
However, with millions upon millions of pieces of content uploaded to social media each and every day, it's obvious that most brands will find that they have simply too much content to manually sift through in order to find the best UGC.
Here's where Miappi can save you huge amounts of time and money. We've found that the Miappi platform saves our clients approximately 29 hours of manual content curation a month. That's 29 hours freed up to plan your captivating UGC campaigns without having to worry about finding the UGC in the first place!


Examples of user-generated content marketing from consumer brands

In 2018, Persil (UK) and Omo (Brazil) smartly subverted expectations of how laundry detergent advertising should work. Instead of framing 'messy play' for children as a quirky or annoying inconvenience that would have to be cleaned up later, Persil's Dirt is Good campaign, centred around Outdoor Classroom Day, celebrated an activity widely regarded as beneficial for healthy development.
For this campaign, Miappi worked with Persil to collect over 12,000 pieces of user-generated content using hashtags such as #dirtisgood, #BonsMomentosMarcam, #outdoorclassroomday, and #EmbraceDirt, which was enough to keep Omo and Persil's websites overflowing with authentic UGC over the course of the campaign.
The Dove brand has always been associated with natural expressions of beauty, so when UGC came along, it was a marketing match made in heaven. Dove's powerful Project #ShowUs was created with Miappi, Getty Images and Girlgaze to encourage photographers and models from 15 different markets to contribute to a commercially-available User-Generated photo library specifically created to showcase diverse expressions of female beauty.
This wider social purpose resonated strongly with individuals, which resulted in 30k + uploads within a 30 day period, and an award-winning campaign for Dove.
Reduce content creation costs with user-generated content
Consumer markets can be an ever-changing landscape, and it can be risky to spend huge amounts of money on creating content from scratch for marketing campaigns. This is where UGC comes in. UGC allows you to save money on photographer, location, and creative costs by sourcing UGC for free. In fact, here at Miappi we've found that by finding and licensing around 300 pieces of brand-ready content per client per month, our clients receive £200,000 worth of content a month for free.

User-generated content integrations
We're always looking for ways to deliver more UGC power to brands, including working with our prestigious group of Miappi partners for maximum impact.
Trustpilot is renowned for its straightforward and effective way of integrating consumer reviews throughout businesses around the world. By partnering with Miappi, Trustpilot can ask User Generated-Content creators to write an accompanying Trustpilot review based on their experiences. Their original UGC content is then paired with the review automatically for display purposes, enriching the story, leveraging both the UGC and Trustpilot review, and increasing authenticity and trustworthiness. Click here to see the Miappi for Trustpilot integration in action.
Hootsuite is a leader in social media management, and Miappi have teamed up with them to make your social media campaign planning and management smoother than ever. Hootsuite's Miappi integration is a powerful tool which delivers your Miappi curated content direct to Hootsuite, so that you can quickly repost top quality UGC from your most engaged users. Click here to see the Miappi for Hootsuite integration in action.
One of the biggest things marketers want to know is what content works, and why. Adgistics' digital asset management platform allows marketers to manage brand content creation, collaboration, storage, distribution, reporting and much more. By integrating with Miappi, Adgistics allows users to collate and manage UGC as part of their wider campaign, which includes use of its valuable reporting tools to unlock the finer points of UGC campaign success. Click here to learn more about the Miappi and Adgistics integration.
Shopify's eCommerce platform is an easy way to start, run, and grow your business online and in-person. Its flexibility allows eCommerce on web, mobile, social media, and online marketplaces. By integrating Miappi with Shopify, Shopify customers can benefit from the high conversion rates UGC inspires in those same places online. Click here to learn how Miappi integrates with Shopify.



UGC platforms are here to help

By now, the crucial role technology plays in UGC marketing should be clear. Manually collecting, moderating, licensing and republishing user-generated content is far from an easy task. A UGC platform like Miappi helps take care of all of the above, allowing you to save time and money whilst making your marketing more authentic. What's not to love? For a full run-down of all the features you can expect a enterprise UGC Saas tool to have, why not check out our UGC platform buyer's guide.
User-generated content and community marketing
Many smart brands are taking UGC marketing to the next level by focussing on bringing together the highly engaged communities of creators behind them by fulfilling a fundamental human need for belonging, as well as providing forums that allow for meaningful interactions.
While such communities can find each other and exist on social media and elsewhere, branded communities are 13% more likely to have an impact on customer experience than social media communities (Vanilla forums, Online Communities: The benefits and Impacts on Organisations 2019).
The value of community marketing is plain to see. Amongst many other benefits, 80% of marketers indicate that building brand communities has increased traffic (Hubspot).
Miappi's Community platform uses smart technology to find and invite the most engaged brand fans to a dedicated online community space, where they can socialise and collaborate with like-minded people.
The technology is specifically designed for community marketing, so brands can easily brief community members UGC challenges, conduct market research, preview products, and reward community members ethically. Miappi's functionality allows for easy upload, licensing, and moderation of any UGC created, and that UGC can then be sent on its way to be displayed on socials, websites, and more.
Community marketing requires a different skillset to conventional marketing, but the rewards are plenty. Get the balance right, and you have an ever growing community creating virtually limitless UGC for your business.