10 Best User-Generated Content Marketing Examples

Brands can't get enough of marketing with user-generated content. We have compiled a list of the 10 best user-generated content marketing examples to help inspire your next people-powered campaign.
User-generated content AKA UGC is big business, and there's a reason for that. It's popular amongst consumers and brands alike because it helps to bring products to life and gives people a reason to engage with the companies that they're fans of. Best of all, marketing with authentic user-generated images, videos and reviews builds trust amongst prospective customers.
Why?
Because 92% of consumers trust earned media, such as recommendations from their peers, above other forms of advertising.
Brands have started to recognise the true value of collaborating with their customer base to generate more authentic content. According to the Oracle's Socially Driven Report, 96% of companies see the value that customer collaboration presents for the marketing department. As a result, we have seen a growing number of UGC focused campaigns.
By now, you should already be convinced about the power of UGC, and so we're not going to dwell on that any longer. Instead, let's take a look at just ten of the best user-generated content marketing examples.
10 Best User-Generated Content Marketing Examples
1. Laura Mercier
Laura Mercier used UGC to promote their products by launching a TikTok challenge called the
#ReadySetGo challenge
in which TikTok users were asked to show off their transformations after using Laura Mercier products.
To help to spread the word and get the ball rolling, they began by working with well-known beauty TikTokers who filmed their own takes on the challenge and shared it with their followers. Ultimately, the campaign was able to generate 8.1 billion impressions and a total of 2,500 pieces of user-generated content.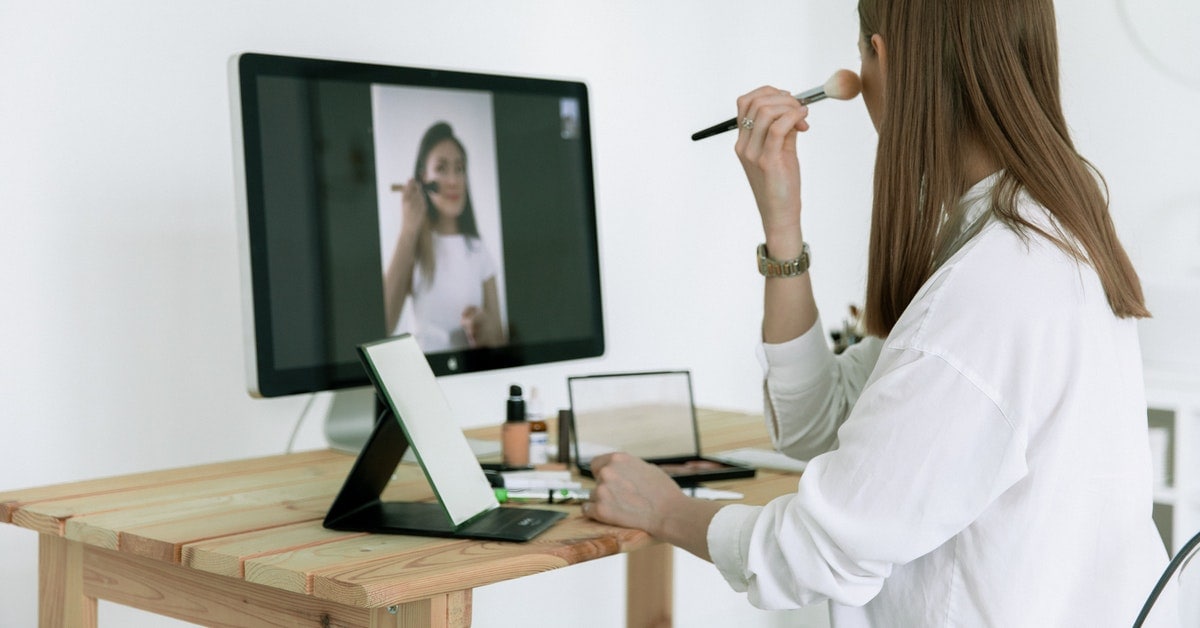 2. Dove
Dove has built itself a solid reputation throughout the years because of its user-generated content, in part through initiatives like its Real Beauty which aimed to use real women in its marketing materials instead of the usual airbrushed supermodels.
With this foundation in place, they've used the recent years to double down on UGC, including with Project #ShowUs, a new campaign to create the world's biggest stock photo library with women and non-binary people taking on established beauty stereotypes.
This is important because research shows that as many as 7 in 10 women feel as though they're not represented in the media and in advertising. Now, thanks to Dove's innovative #ShowUs campaign, anyone can tap into their database of diverse models to better represent women in media – and the licensing fees go towards supporting female photographers.
3. Netflix
It's unsurprising that Netflix is in our list of favourite user-generated content marketing examples because the company itself is built on content. When it comes to entertainment, people are more than happy to create and share UGC. Who doesn't like talking about their favourite TV shows and movies?
For their #WhatsYourPower campaign, Netflix used this branded hashtag to build up audience engagement on TikTok by deploying a branded effect that allowed users to determine what their superpowers were.
Because the results were different for each user and were designed to reflect users' personalities, people were quick to take part and share in the campaign, with over 100,000 user-generated videos being posted to TikTok.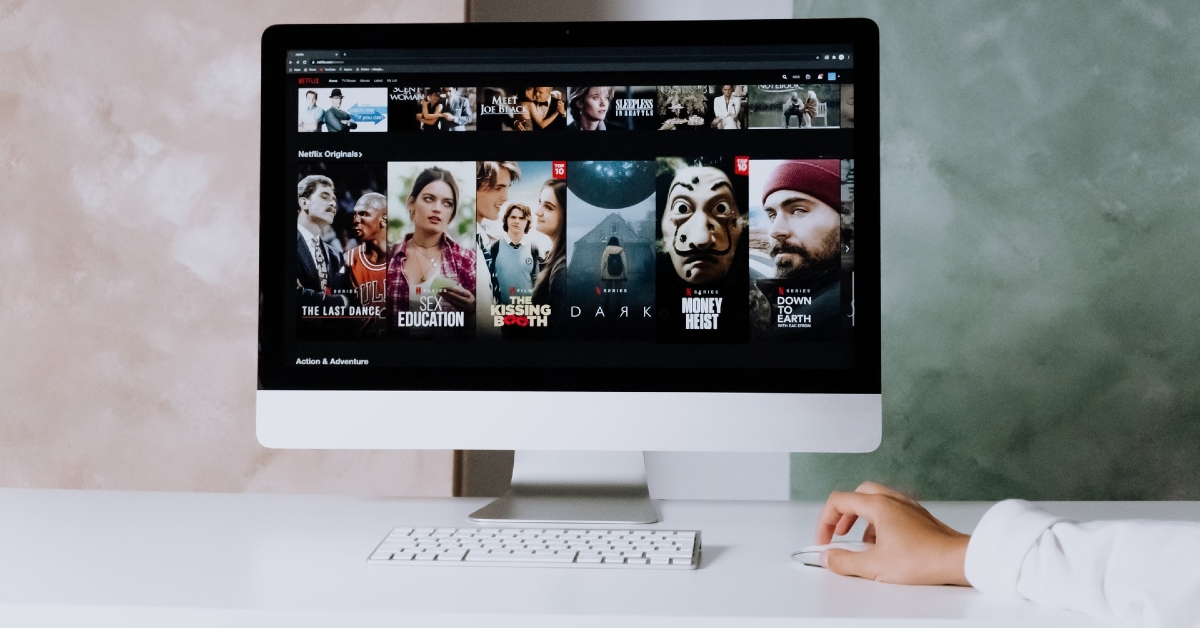 4. Sprite
Another remarkable initiative was Sprite's UGC campaign. Taking place in November 2018, the campaign was all about encouraging youngsters to become more politically active and participate in discussions and debates around the US midterm elections.
Using the hashtag #GetVocal as a way to gather UGC, Sprite was able to tackle politics in a way that brought people together instead of pushing them apart, something which is extremely difficult to achieve.
Most interesting of all is the way that they did this. Sprite released a backing track for fans to freestyle rap over and worked with hip-hop artists to help spread the word. They then listened to and moderated all of the submissions before displaying the best of them all on a dedicated microsite.
5. Visit Bloomington
This one's interesting because it's a campaign that was carried out by a tourism agency. But in fact, tourism agencies of all sizes, from all over the globe have had a lot of success with using UGC because when people visit a new location, they naturally want to take and share selfies during their travels.
It was also noteworthy because, while Visit Bloomington obviously wanted to promote the town as a tourist destination, they weren't necessarily promoting their own brand, instead encouraging people to shop from local businesses.
Their #BTownChallenge was specifically created in response to the struggles they were facing during the COVID-19 pandemic and targeted locals in the absence of the usual tourist trade. Challenges included prompts to eat and shop locally, as well as exploring COVID-safe outdoor locations, and were designed to accommodate different comfort levels and to include both paid and free activities so that lower income families weren't excluded.
6. Lay's
Our next example comes from the international crisp/potato chip manufacturer, Lay's. Their UGC campaign is arguably one of the most famous UGC campaigns and is often used as a benchmark by other brands who are looking around for inspiration.
The campaign that we're talking about is their #DoUsAFlavor competition in which they invited their social media followers to pitch new flavours, with a $1 million prize up for grabs. On top of that, they'd put the winning flavour suggestion into production.
The #DoUsAFlavor campaign is particularly noteworthy because as well as inviting people to pitch flavours and design packaging, they also put their three favourite submissions to a public vote. This helped to make sure that people were engaged throughout the entire campaign.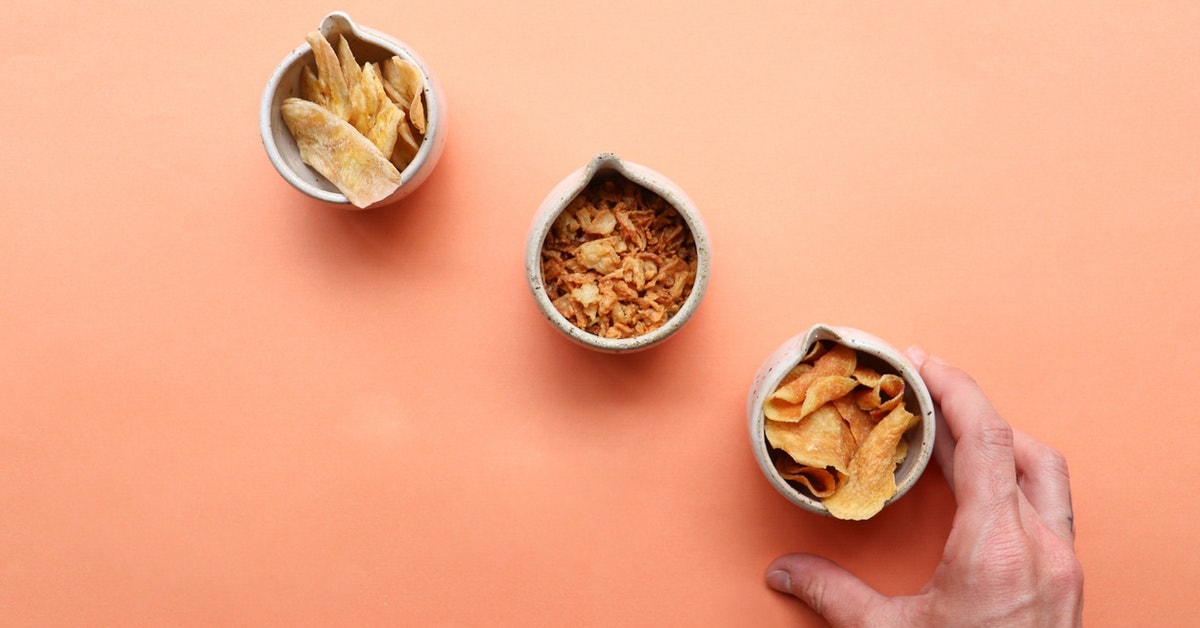 7. ITV
ITV's entry in our list is thanks to their
People's Ad Break campaign
, which was carried out in March 2020 during lockdown. Because of COVID-19, ITV couldn't film on location, and they'd also been looking to integrate more UGC into their campaigns.
The idea behind the People's Ad Break was to invite regular people to recreate their favourite TV adverts and to submit them to a dedicated microsite. This led to hundreds of UGC submissions that ITV was able to pick and choose from to air on their channel in May 2020. The collection and moderation of these submissions was facilitated by Miappi technology.
What's particularly interesting here is that the 'homemade' adverts performed better than the original ones based upon brand recall, proving once again that UGC really does work.
8. Shakira
Shakira isn't a company like most of the other entries on this list, but she's definitely a global brand thanks to her super successful music career. She was also able to imitate multinational corporations by tapping into the awesome power of UGC.
In this instance, she created a branded TikTok challenge for a song called Girl Like Me, which she performed with the Black Eyed Peas. The song was accompanied with a dance routine, and so the challenge was for people to shoot themselves performing the dance before sharing it with their TikTok followers.
Of course, it helped that Shakira herself has a huge online following, and so the only seeding that the campaign needed was a couple of posts to her Instagram account with over 70 million followers. The challenge quickly went viral and ultimately generated over 275 million views of #GirlLikeMeChallenge and 450 million views of the #GirlLikeMe hashtag.
9. Trivago
Trivago is yet another travel brand that's been able to make a name for itself through the creation and curation of killer UGC content. In this case, they deployed an Instagram photo contest using the
#TrivagoFaves
hashtag to encourage people to share photos of their favourite Trivago hotels.
To encourage UGC submissions, Trivago offered up a $500 prize to the best content. They also launched the campaign with an Instagram video that picked up nearly 40,000 views at the time of writing.
It's tough to tell just how effective the campaign was, but there's no denying that they were able to pick up some decent engagement along the way. Whether it led to hotel bookings is another matter.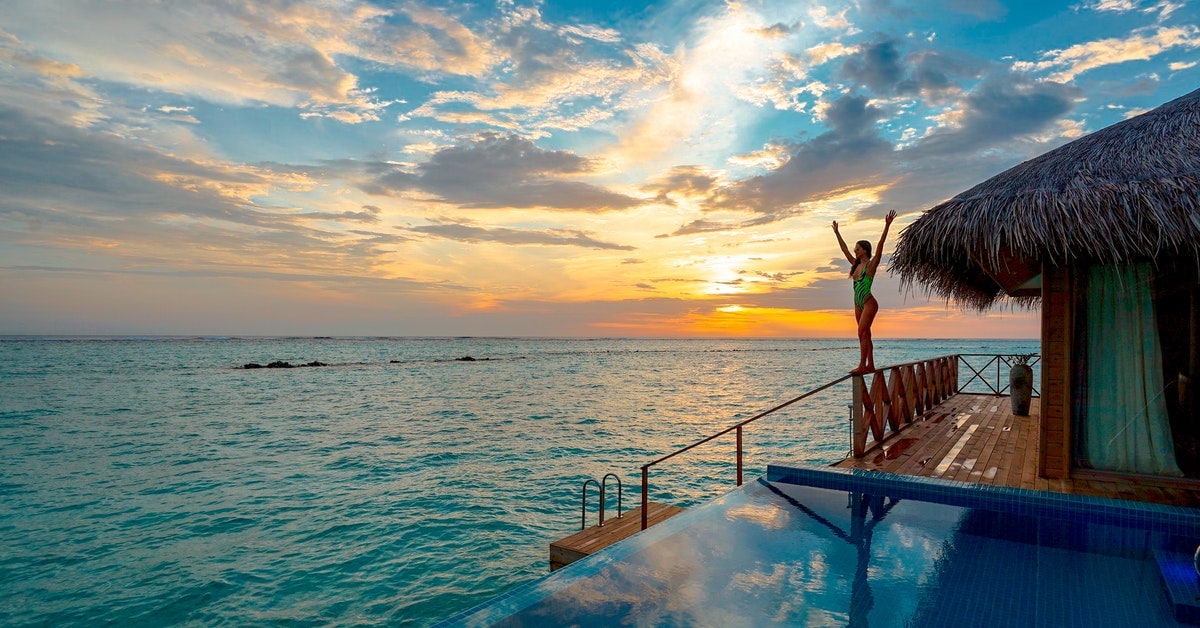 10. Disney
In many ways, Disney is the perfect brand for user-generated content, because they have such a huge amount of brand loyalty and a large social media following of advocates who love their brands, their movies and their amusement parks.
With their #ShareYourEars UGC campaign, they asked people to send in selfies of themselves as part of a multi-year campaign in support of Make-A-Wish. In 2018, to celebrate Mickey's 90th anniversary, they doubled down on the campaign and used two different phases, encouraging people to submit a variety of UGC types to unlock $5 donations to Make-a-Wish.
Disney has been supporting Make-A-Wish for over thirty years and has helped to make over 130,000 wishes come true. The 2018 instalment of their #ShareYourEars UGC campaign led to them donating a further $3 million to the cause.
Conclusion
There's a reason why so many brands are turning to user-generated content to level up their marketing: it works. If there's one thing that you should take away from this post it's that UGC can work for everyone, and brands of all shapes and sizes can take advantage of it.
With many companies already leveraging the power of UGC, how can you get the edge over your competitors and create impressive UGC campaigns?
Luckily, modern technology has evolved to enable deeper online connections between brands and consumers and platforms like Miappi are now making it easier for brands to tap into social conversations and discover, licence and publish the most impactful UGC across their digital channels. Think a UGC platform might be the answer to your prayers? Here are some helpful resources to help you select a UGC platform that is right for you:

- UGC platform buyer's guide
- Top 10 UGC platforms
By harnessing genuine content created by customers who share a passion for your product or service you can increase your brand credibility and boost word-of-mouth sales. And, as you're letting your customers create free content for you, you can significantly save money and precious time.
Don't be left behind by your competitors. Start building today your people-powered marketing strategy.