Instagram User-generated Content Marketing in 2021

How consumer brands can successfully leverage Instagram user-generated content to boost engagement and sales.
Instagram has become a huge hit with many consumer brands, mostly because that's where the vast majority of consumers' attention lies.

The app successfully captivates its users, with endless streams of photos and short form video that is fine tuned based on user behaviour and preferences.

Instagram has perfected the art of personalisation with their powerful algorithms that serve up constant content recommendations to keep things fresh. In addition, it's proven to be a social media catalog for users, with Hootsuite reporting that 81% of people use Instagram to research products and services.

Instagram currently boasts over one billion active users all over the world and whose consistent growth shows no signs of slowing.

As of October 2020, most users are Gen Z and Millennial, with 70% of users being under 35. On top of this, the dedication of Instagram users ranks highly, with over 60% of Instagram users under 35 checking Instagram daily.

When faced with such statistics it's easy to see that Instagram is a platform that marketers should take very seriously indeed. In fact, according to research by Smartly.io, 50% of marketing teams spend half of their marketing budgets on social ads, with 29% spending most of this budget on Instagram.

Instagram accounts are owned by businesses of all sizes, institutions, organisations, visual artists, musicians, influencers and more, all vying for a large slice of the overall Instagram audience.

Now that Instagram is well-established, what are leading brands doing to ensure that they get the biggest social share of voice whilst maximising their ROI on social media spend?

Enter Instagram user-generated content.
What is User-generated Content?
Before we talk about Instagram user-generated content, let's take a step back and look at what user-generated content is in general.

User-generated content, or UGC for short, is content centred around a brand, but created by engaged consumers rather than the brands themselves. This content can take a wide variety of formats, including text, images, video, and can encompass an array of different styles such as reviews, product demonstrations, tutorials, unboxing videos, or even artistic projects- the list is as diverse as the people who make it.

Although the idea of giving the public license to get creative with branding might bring some marketers out in a cold sweat, the power of user-generated content is huge.

Marketing with real moments from real customers builds trust. And at a time where face to face word of mouth opportunities are low, spending power is dwindling and brand competition is higher than ever, the brands that are most trusted by consumers that people can relate to will come out on top.

For example, when was the last time you went to a new restaurant or tried a new takeaway without first checking online reviews? This shows in the research; 92% of consumers trust organic, consumer-generated content more than they trust traditional advertising (Nielsen). It usually doesn't matter how much the restaurant itself has spent on original food photoshoots; bad reviews or no reviews online is the modern-day version of walking past an empty restaurant.

The power of user-generated content is undeniable.

UGC results in 29% higher web conversions than campaigns or websites without it (Adweek). No wonder savvy brands are handing over the branding reins to their customers, and placing user-generated content at key points in their purchasing paths to give consumers an extra nudge towards the add to basket button.
Authenticity and Instagram User-generated Content
Instagram user-generated content is a whole lot different now, to what it was a decade or so ago. Accelerated by the pandemic and changing attitudes towards social media, a shift has begun, from idyllic content to realistic content.

The familiar term "Instagrammable" was reserved for the perfect beach shot, the most flattering selfie or a delicious looking Michelin Star meal, but today there is less pressure for perfection.

Understandably, filtered and distorted reflections of reality were causing more harm than good to the mental health of young people. Particularly as users began to measure their own lives and the content they posted versus the polished images that are getting all the engagement.

Today, users are reacting better to authentic imagery that they can relate to, not filtered and contrived efforts.
'This is an age of transparency. The consumer wants it real.' – Adage.
When it comes to brands on Instagram, trends are showing that consumers want to see real expressions of brand love, as well as brand demonstrations by ordinary people like themselves, in the form of Instagram user-generated content.

According to one consumer study by Cohn & Wolfe, over 70% of consumers rank authenticity above innovation and product uniqueness.

Instagram has contributed to the birth of the traditional Influencer, as savvy users realised they could monetise their content and following. They are still as useful today for brands as they have been, however the majority of brands are beginning to realise that their Influencer briefs need to yield more authentic and down-to-earth content.

Brands are not just embracing this trend of opting for authenticity, they are building their businesses on Instagram user-generated content from scratch.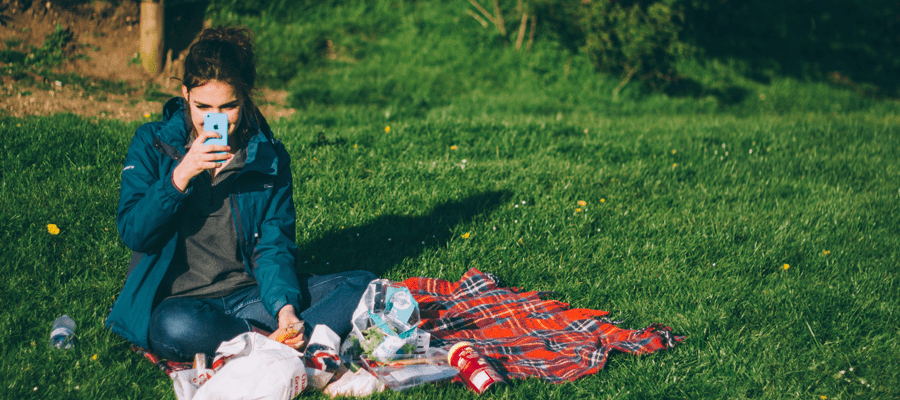 Brands Built on Instagram User-generated Content
If you combine a good product with community insight and a lot of patience, you can build whole brands off the back of Instagram user-generated content. It's appeal is clear – what startup couldn't do with the ROI that good quality and effective marketing created for free by engaged fans of the brand provides?

The story of brands built on Instagram user-generated content – Gymshark, Frankbody, Made.com – play out like David and Goliath style-tales of leftfield industry disruptors. These once, small brands took on well-established names and won, due to their deeper understanding of what consumers are after from brands – meaningful connections and authentic representations of their products.

These brands also understand how people associate with brands as an expression of their identity and indicating the communities they are a part of.

Gymshark is a sportswear brand that is quick to point out that it is "supported by millions of highly engaged social media followers and customers in 131 countries." Despite being a relatively young brand, having existed for less than ten years, Gymshark caught long-established retailers off-guard because they quickly realised how powerful and cost-effective making full use of their social media communities could be.

If you want a glimpse of Gymshark's rich and diverse community of fans, just check out their Instagram presence, which not only showcases Instagram user-generated content, but shares the stories of their creators, too.

Instagram user-generated content is particularly important for beauty brands as advocates are able to easily share what was previously an intimate moment of TLC or the careful construction of a makeup look from start to finish.

The fast-growing body scrub brand Frank Body realised that body scrubs are a fun, visual thing to do but very private, so their solution was to encourage brand advocates to post playful body-positive pictures of themselves in body scrub, as well as before and after pictures to show how their product has helped their acne or stretch marks.

MADE.com disrupted the furniture industry by bucking the furniture trend and marketing straight to a 'digitally native' audience – those who are comfortable making purchases online. With a greatly reduced bricks-and-mortar presence in comparison with its competitors, the Instagram User Generated Content campaign featuring the hashtag #MADEdesign allowed influencers and other MADE.com customers to showcase made.com furniture in the context of their homes.

Taking it further, by getting the correct permissions from Instagram user -generated content creators, MADE.com could retarget customers with product specific UGC elsewhere on the internet through paid social media placements and by placing UGC at appropriate places in the e-commerce purchase path.

By using Instagram user-generated content, the MADE.com brand could grow fast, without having to spend large amounts on retail space or original content creation.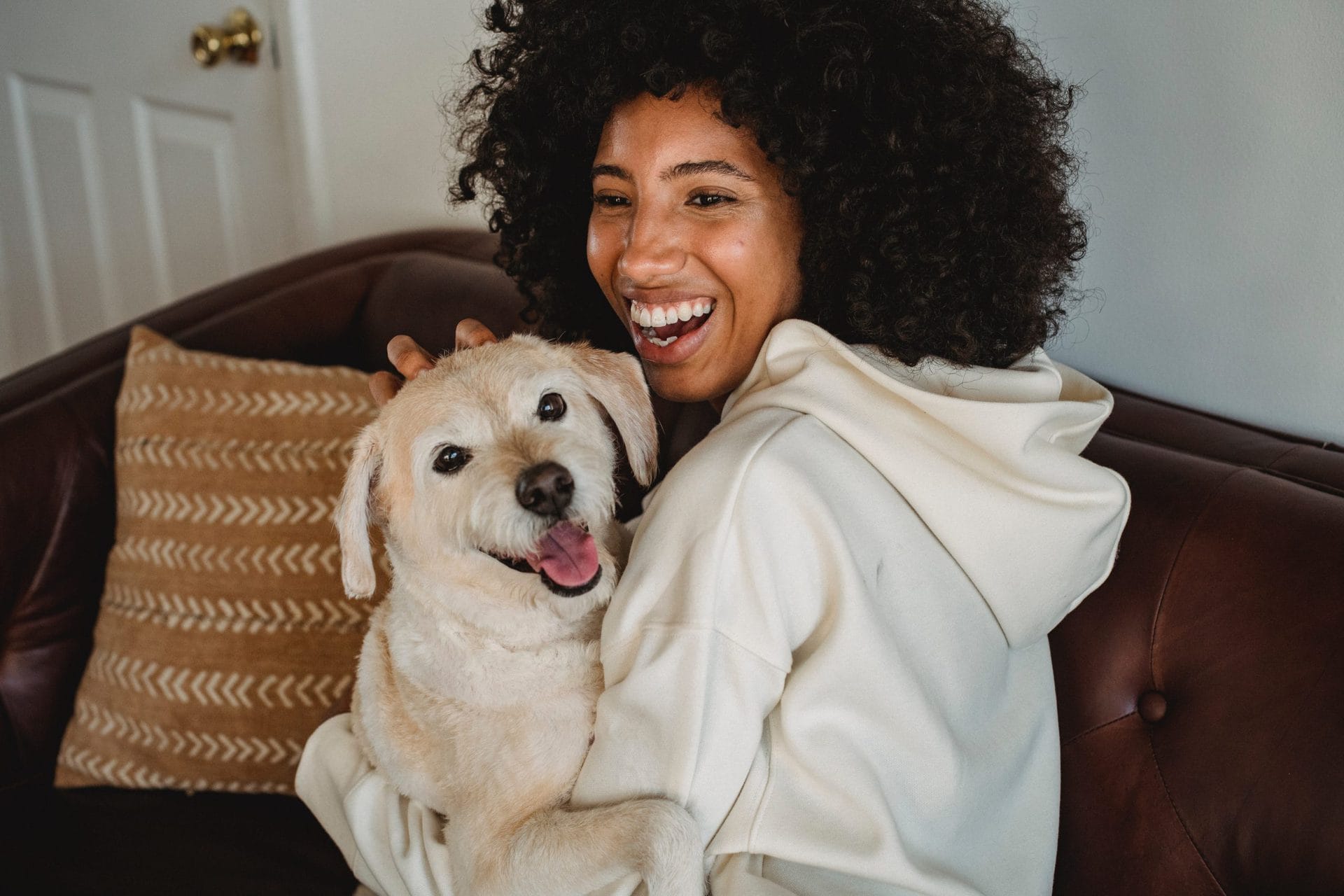 How Brands Can Get More Instagram User-generated Content
Encouraging a strong Instagram user-generated content creation culture inspires brand loyalty, increases brand desire and, if done well, gives you a virtually inexhaustible and self-generating content library.

Sounds good, but where do you start?

Fortunately in recent years, as Instagram user-generated content marketing has become more established, some tried-and-tested ways to generate UGC have emerged.

If you're starting out, or you want quick results fast, incentivise the creation of Instagram user generated content by running creative competitions and setting challenges with prizes that your potential customers will love. Encourage review culture, unboxing videos and product demonstrations by contacting customers directly with clear instructions and hashtags to use.

One of the most powerful ways to encourage Instagram user-generated content is to tie in with relevant social issues.

During last year's lockdown, Gymshark successfully mobilised their fans for the #NHSSweatySelfie challenge, encouraging people to exercise whilst raising £5 for NHS Charities for every piece of Instagram user-generated content tagged. Gymshark received over 35,000 'sweaty selfies' and raised £180,000 for Birmingham Women's and Children's Hospital Charities.

Developing an Instagram user-generated content strategy is great for growing your organic word of mouth and attaining a bigger slice of social share of voice, but it's even better when you supercharge this content by reusing it cleverly.

By republishing Instagram user-generated content on your marketing channels, delivering it to key points in your purchase path, and using it creatively anywhere else you can think of, social proof is threaded throughout your marketing, reinforcing authenticity and trust in your brand.

Searching, licensing and republishing Instagram user-generated content can be incredibly time consuming. Fortunately Miappi's platform does heavy lifting for you, leaving you to reap the benefits of a time and money-saving visually attractive UGC strategy.

In fact, our research has shown that we save our clients 29 hours of manual content curation a month on average.
Discover and License Instagram User-generated Content with Miappi
Miappi's content aggregation platform allows you to quickly find Instagram user-generated content, using hashtags, @mentions, and tags relevant to your brand, products and services. Using a combination of AI technology, text rules and human analysis, the most impactful Instagram user-generated content is curated for you, ready for categorisation using Miappi's Folders feature.

It's crucial to obtain the correct permissions when seeking to repurpose and republish Instagram user-generated content. This can be a headache manually, but fortunately Miappi makes the job a cinch, with their in-built digital rights-management system Engage.

Through Engage, you can license content enabling you and the content creator to agree to your template of terms and conditions with just a few clicks.

We currently surface an average of 296 pieces of brand-ready content per client, per month. This means our clients could license over $20,000 worth of content a month for free, if calculated based on the average cost of sourcing such content by other means.
Republish Instagram User-generated Content with Miappi
Go full circle with your Instagram user-generated content strategy by integrating the best UGC back into your marketing.

With the right permissions, the possibilities are almost endless. Republish great moments from you customers to places where it can influence others to create more content and, even better, become customers themselves. Miappi's technology allows brands to:
Regram – republishing existing rights-managed Instagram content to your owned Instagram to boost engagement When regrammed, Miappi sourced Instagram user-generated content has achieved 7x the engagement of that of brand created content.
Republish to your website – showcase your best Instagram user-generated content in the form of a dynamic gallery of content on a homepage or campaign microsite. Demonstrate how trusted your brand really is.
Pair with Ecommerce – Make your Instagram user-generated content shoppable with Miappi Monetize and shorten the path to purchase. Pair product relevant Instagram user-generated content with product pages to increase consumer confidence and convert.
Repurpose in paid ad campaigns – Integrate your rights-managed Instagram user-generated content into creative assets and leverage the power of social proof for your paid display campaigns.
Add to digital signage – Showcase Instagram user-generated content on digital out of home display to improve consumer confidence in store and even inspire new product purchases. Display Instagram user-generated content at events to improve the visitor experience.
The results are clear: adding Instagram user-generated content to marketing channels delivers ROI.

Consumers who see Miappi UGC spend on average 63% longer shopping than those who do not. And importantly, Miappi delivers a 4% increase in Average Order Value (AOV) for their eCommerce clients.

Miappi's API allows you to place Instagram user-generated content in nearly all digital spaces where it can influence prospective customers – just discuss your requirements with our team. With the right permissions and proper crediting, you'll be praising and rewarding your most vocal advocates by celebrating their work. Giving a large platform to Instagram user-generated content by your highly engaged fans is a great way to encourage a sharing culture.
Communities and Instagram User-generated Content
Here at Miappi, we pride ourselves on helping brands achieve award-winning marketing user-generated content from social media and direct sources, but we're not stopping here.

In Spring 2021 our new Miappi Community platform will enable brands to discover, recruit and effectively communicate with the new and existing Instagram user-generated content creators within a managed brand community. This platform will allow you to develop a collaborative relationship with creative customers by briefing them, asking for feedback, and then rewarding them in ethical ways.

By understanding the communities behind your Instagram user-generated content, you'll be able to encourage its creation in a much more effective way, leading to a more fruitful and satisfying relationship with your passionate brand fans, as well as increasing brand trust, engagement and sales.