Social commerce and shoppable Instagram. How to sell more with your social content.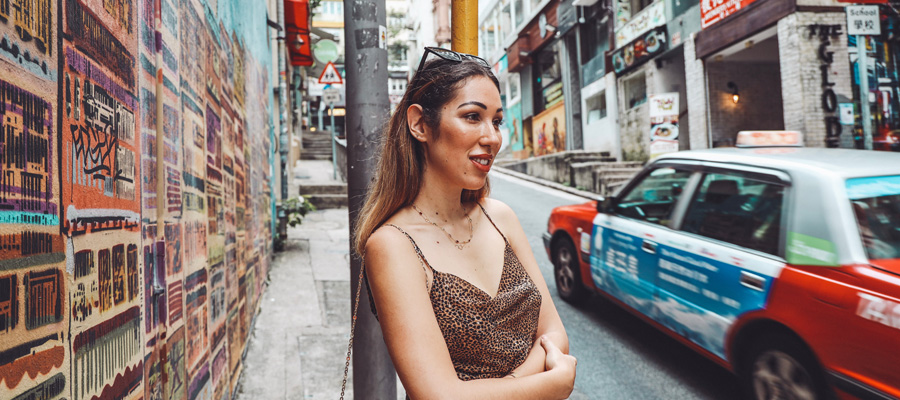 Social commerce and Shoppable Instagram are proving undeniably crucial to ecommerce success. This perfect marriage of ecommerce and social media is delivering big numbers for brands of all shapes and sizes. So how has this come about?

Our use of social media has naturally evolved since its inception in the mid-2000s. As it's progressed, the association with brands and commerce has grown, rapidly. The average length of time spent daily on social media has almost doubled over the past 10 years (it's now 2 hours, 27 minutes, via Data Reportal), so, with such a captive audience, it makes sense for social interaction and commerce to be as effortless as possible. Why make people leave their apps to buy your products? In short, commerce and social media is a match made in heaven. And with 4.62 billion users, according to Data Reportal, growing by 1 million a day, that's an awful lot of potential people to tap up for content.


So what is user-generated content and how does it affect purchasing behaviour?
User-generated content (UGC) is created when existing customers share their experiences online. Its hook is its authenticity which can be hugely persuasive to potential buyers, people looking for credible endorsements and recommendations. In other words, it feels less risky making the leap to becoming a customer when you trust the person posting and feel a connection to their UGC. It's like a trusted friend recommending something to you. More and more, people are embracing the micro-influencer or the organic influencer. After all, 92% of consumers trust earned media such as recommendations from peers more than any other form of advertising according to Nielsen.


E-commerce versus social commerce. What's the difference?
Without doubt ecommerce has been the largest growth area in retail since 2010 and now enjoys mainstream status, it's a £20 trillion industry globally. Online shopping doubled through the pandemic, for obvious reasons, and, according to Statista, as of 2020 - 87% of people in the UK shop online.
In simple terms, electronic commerce is a shop front online in the form of a company's website. Customers specifically visit the site and make their purchases there. Social Commerce is part of ecommerce as it's found online, but the user-experience is enhanced. It enables customers to search, engage with, and buy products through their existing social media platforms.
So, the key difference is ecommerce all takes place through a company's own website, or perhaps a third party website such as Shopify, and social commerce entirely takes place, from browsing to buying, on social media platforms such as Facebook, Instagram and Pinterest.



What are the main benefits of social commerce?
Convenience
This is a huge factor here. Social commerce removes any friction in the buying process by making searching for products and purchasing simple.
It's truly native
It maintains the fun social aspect by remaining in the social media community and, crucially without leaving the app, when a purchase is made. Because it is native, it is less intuitive and does not disrupt the social media experience in the same way a traditional ad might.
Builds trust
With social commerce typically being regular posts from real customers, shoppable customer content is the most effective way for brands to harness the power of word-of-mouth marketing. People trust other customers more than they would any other form of marketing.
Empowering customers
Customer/users have the opportunity to interact with products and content, i.e. the brand itself. With social commerce you get to meet and, more significantly, communicate with your customers where they currently are. But highlighting your customer's content in shoppable posts, the customers themselves are empowered by being featured in the brand's marketing.
Social media has a huge impact on decisions to purchase
According to Absolunet, 87% of e-commerce shoppers say that social media helps them make their final decision.

When it comes to Gen Z, an even more impressive 97% use social media as their top source of shopping inspiration according to a recent report by the Influencer Marketing Factory.
What are the social commerce platforms - what are the social platform's shoppable features and how do they work?
Let's look at five platforms absolutely nailing it.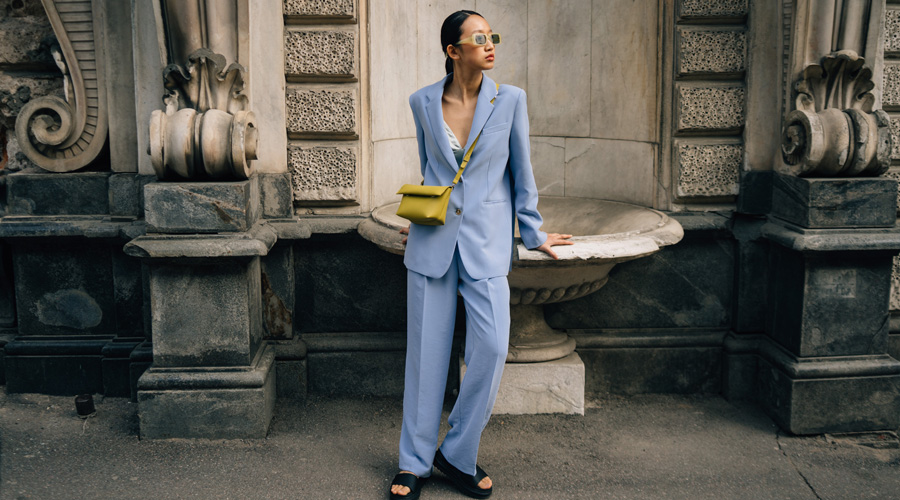 Instagram
Instagram added shoppable tags in 2016. Tagging products acts as a call-to-action (CTA). Through tagged products on social posts, users are driven to further information about a product and the ability to make a purchase. This tap will take you to the product catalogue, which is basically your store. By harnessing attention via this one product, you can showcase your entire catalogue. By adding the shop tab on the home page, Instagram has created a discovery-orientated shopping experience through this store-front. Browser's heaven. Ratings and reviews are promised features in the near future, another way of focusing on users as champions.
Facebook Shops
As you'd expect, Facebook Shops works in much the same way as Instagram. In fact they're connected; a store set up on Instagram can be linked to the equivalent Facebook page. The shopping tap creates a customised experience of shopping content that would appeals to each consumer, informed by their previous purchases and browsing history.
Pinterest
In 2020, in direct response to the global pandemic, Pinterest added a shopping tab which showcases products inspired by the user's saved pins. Previous to this, shoppable pins were thrown into the mix with the rest of the content. As Pinterest has been the home of coveted items for the past 12 years, shoppable pins and boards are in their natural home. The price is clearly displayed on each pin, brand filters and "shop similar" are nifty little features that really hone the user's buying experience.
Snapchat
Snapchat is offering consumers a more immersive shopping experience on their platform. The platform's scan-to-shop feature already allowed users to scan items which can then be found on amazon, last year they added the ability to shop for clothes by scanning outfits too. Ideal if anyone's coveting a friend's new wardrobe, or a celebrity look. The ability to interact with products which offer AR experiences and lets users 'try before they buy' has a purchase conversion rate of over 94%. Snapchat really is ahead of the game here with this lens feature.
Tiktok
Tiktok is expected to grow to 1.5 billion active users by the end of 2022. It's been downloaded over 3 billion times and it's revenue has increased over 140% year on year. Ripe social commerce territory. Viral trends already had the ability sell out items (remember that viral pasta sauce recipe early 2021 #fetapasta? It actually led to a shortage of feta cheese). With creators already talking about and promoting products, Tiktok decided to team up with Shopify in August last year. Now creators can showcase their products by adding a shopping tab to their profile, linking to their Shopify catalogue.
How to add Shoppable Instagram on ecommerce websites
Miappi is your go-to solution provider as it guides you through the process smoothly and painlessly creating shoppable content that encourages people to buy. With Miappi makes it simple to:
Curate images and videos that feature your products or services from Instagram using hashtags, @mentions and tags.
Use Miappi's Digital Rights Management tool to get consent from content creators.
Quickly and easily pair images and videos with products from your inventory
Make your Instagram UGC instantly shoppable by adding CTA such as "buy now" / "add to basket".
Publish your rights-approved and now shoppable Instagram content to web galleries and product pages across your online platforms.
Tips for a succesful social commerce strategy
So now that we're across the where and how, what are the best tactics for success?
Encourage reviews
In social commerce our 'raving fans' act as informal brand ambassadors. They're the ones talking about, sharing and recommending products to their followers without prompting. They love the product so they're going to wax lyrical about it. Reviews have the power to convince undecided shoppers by building social proof. 88% of consumers trust reviews as much as a personal recommendation, so it's important to harness this. The more detailed and relatable the review, i.e the consumer sees themselves in the review, the more likely they'll be to crossover from browser to customer. Even the loyalist consumer may not think to leave a review so it's important to let them know what reviews mean to your business and to ask. Realtime Reviews say 70% will do it.

Ask for content
Content is King with UGC, and there's no content at all without the user. Again, raving fans and reviewers will likely be the most willing and easiest to recruit. Existing customers already know and, no doubt, love your products so they're the ones to approach first when asking for product content. Email campaigns are a great way to request it. Your email list is already your most active and captive audience, they want to hear from you because they gave you their email in the first place. Adding incentives will make them even more likely to provide this much-needed content. Content can come in the form of stories, which are easy to share, tagged social media posts and videos. Adding a callout in shared stories, posts and across your website keeps the message consistent and the reach as wide as possible too.
Promote a social CTA
The benefits of hashtag campaigns are that they can be used across all your platforms, raising awareness and discoverability. Plus, they're easy to search and collate. These CTA campaigns can be done through incentives ("receive a discount code") or challenges ("a chance to win") and again, this can be advertised through emails, stories, social posts, as well as on your website.
Add Shoppable Instagram to multiple marketing channels
So we've talked about the importance of shoppable content, how to inspire users to create it to share it yourself, but let's talk about increasing your ROI. Once the rights of UGC have been obtained, the content can then generate clicks and revenue from a number of different channels. Shoppable Instagram posts can be used in paid social, in the form of sponsored advertising, to reach new, untapped consumers in your target demographic. There are so many benefits to doing this. You'll raise brand awareness and attract new followers, as well as generate leads. You can promote your latest content and products, and all of this drives conversions. This content can be showcased in stories, posts, ads and, most significantly, your own business website. If you're looking for a way to make high-performing content perform even higher, this is it.

Let's take a look at shoppable content in action. International fashion brand, Camper, approached Miappi in 2019 to add social proof to their e-commerce site. Using Miappi's Monetize feature - where an unlimited number of products can be uploaded via the dashboard and up to five products can be tagged in as many social posts as you like - the results were immediately impressive. Through showcasing influential UGC and shortening the conversion pathway for potential customers, the average order value increased by 4%.
"Using Miappi we have humanized our product pages, we have achieved an overall more friendly look and feel of our website with the addition of authentic, relatable UGC." - Lead Social Media & Content Manager at Camper and CamperLab.
Measuring social commerce. What are the vital KPIs and metrics?
Number of UGC posts per month (measuring how much potential shoppable UGC you are generating)
Your business and brand is unique so it's important to track and measure how much your products are being talked about so that you can learn what works, and what doesn't. And equally, you'll be able to change and adapt quickly when things stop working. This is social media we're talking about, this week's Wordle can quickly become last week's planking. There are a number of KPIs to consider in forming conclusions: your follower count, impressions (the number of times your post was seen), reach (the number of unique accounts that saw your post), and the big one, web traffic. The number of click-throughs to your website and where they originated tells us a lot about what's working.
Conversion tracking
We want to know everything about new sales driven by your shoppable content and this is where a platform, such as Miappi, leads the way in helping you track content clicks that lead to conversions. Knowing which UGC achieves the most traction is vital info in planning your strategy going forward and keeping content up-to-date on all your marketing channels. Power Reviews research found that there's a 4.3% increase in conversion when visitors see one type of UGC on a site. When they interact with your UGC, there's a whopping 108.4% lift.
Assisted conversion tracking

A straightforward click to conversion when shoppable content is integrated to a brand website or e-commerce page, doesn't give us the full picture of how that UGC influenced the consumer so we track assisted conversions.
It's a great way to understand the journey of channels which led to a sale and how much social commerce played its part. The more trust and connection the consumer feels as a result of UGC, the more likely they will be to eventually convert.

Basket abandonement rate - Spotting products that could benefit from UGC
We've all received those "have you forgotten something?" email prompts when we've abandoned a basket, imagine if it came with UGC. It's a way of using your high impact, most persuasive content directly to your potential buyer exactly when they need it. By tracking this type of e-commerce metric you learn more about your products and social commerce. Comparing the frequency to your other products can help you identify and question why there's hesitation at the final moment. It's the perfect moment to reassure them with some UGC gold.
What's next?


It's undeniable - social commerce is the way forward, so making sure you're canvassing now to generate as much UGC possible will bring results. Miappi maximizes your UGC impact and helps you build relationships with your most passionate consumers. Collaborations are another way of your brand integrating social proof, this is prevalent on Tiktok and, increasingly, Instagram. Keep your eye on live shopping and video assistants when it comes to ecommerce.