Stylish Marketing: User-Generated Content in the Fashion Industry

User generated content (UGC) is arguably more important for fashion marketing than it is for any other industry. People respond well to authenticity, which is why we ask our friends for their opinions and why we trust product reviewers more than we trust manufacturers. But in the fashion industry, authenticity is often sadly missing thanks to the profusion of Photoshopped model shots and paid testimonials from influencers and celebrities.
UGC in Fashion Marketing
That's where UGC can come in handy in fashion marketing. After all, by its very nature, it shows real people wearing real clothes, and people relate to that. In fact, user generated content on product detail pages and on checkout pages results in a 5-7% increase in conversion rate. Also when UGC on e-commerce product pages increases the average order value by 2%.
Opening yourself up to using UGC doesn't come without its challenges, though. Perhaps the most obvious is the loss of control and the fact that fashion brands – and particularly high-end fashion brands – have historically been unwilling to relinquish any control over the way that they're perceived.

User Generated Content for Fashion Brands
Unfortunately for fashion brands, they no longer have much choice. In the internet era, the way users perceive your brand is out of your hands and in the hands of the people who talk about you. User-generated content is here to stay and the only way for fashion brands to survive and thrive in this new era is for them to ride the UGC wave instead of trying to fight against it.
Luckily, fashion is an industry that people want to be part of, much more so than something like finance or healthcare. So even if your social media audience isn't passionate about your brand, you can bet your boots that they're passionate about fashion as a whole. Face it. UGC has a huge amount of potential when it comes to changing the way you do business and helping you to tap into the $3 trillion fashion market.
At its most basic level, UGC humanises your brand and attaches a certain amount of social proof to it. The idea behind social proof is that we automatically trust the people that we know and love. So if we see that our friend Jane has checked in at an Italian restaurant, it makes it more likely that we'll give that same restaurant a chance next time we're hungry. It's the same reason why companies are quick to sponsor pro athletes and other celebrities and superstars. If Kim Kardashian wears your dress, it's a big deal.
4 Examples of UGC in Fashion Marketing
Now that you know why UGC is so powerful in the field of fashion marketing, it's time to take a look at a few examples. Here are just a few of the companies who are leading the pack when it comes to UGC marketing in the fashion industry.
Example #1: Burberry
User-generated content played a huge role in turning Burberry's brand around. Back in 2009, when they first started using Facebook, they were battling declining revenues and profits, struggling to stay relevant. Then they launched The Art of the Trench, a UGC campaign that increased their follower count to more than a million. It made it the most-followed luxury brand on social media. Since the launch of the campaign, company sales doubled and stock growth hit 300%.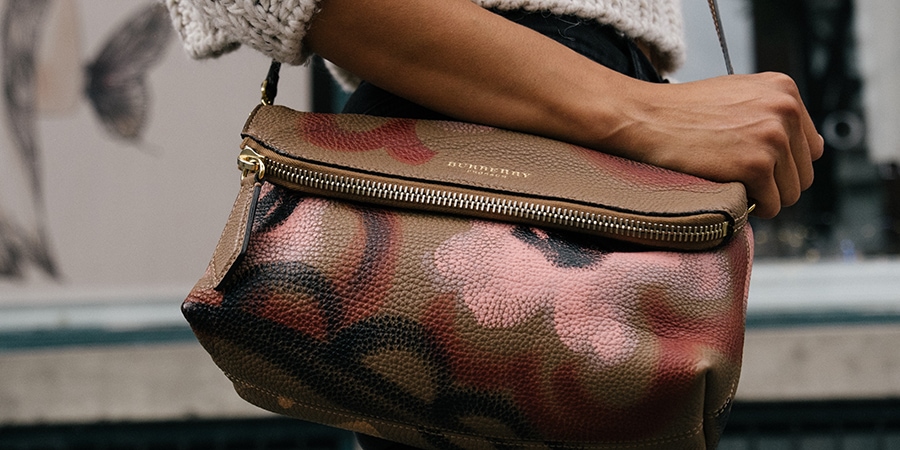 As we've seen from the statistics and the case studies in this report, user-generated content has plenty to offer to the fashion industry. It shouldn't surprise us if we continue to see fashion brands tapping into their communities to create candid, authentic content. Content that shows off their products at their best.
The good news for you is that as UGC continues to grow in popularity, so too do the solutions on offer to help you to tap into them. So if you're a fashion brand that's looking to start with user-generated content, you're in the perfect place. Especially now that you know about Miappi. We specialise in helping you to discover, curate and display the very best of your UGC. We can't wait to show you what we can do.
The bottom line is this: user-generated content shows your products in a good light and it also helps you to sell more of them. Used correctly, it's one of the most powerful tools in the fashion marketer's arsenal. And if you're not using it, you can bet that your competitors are. So what are you waiting for? Don't get left behind!