The Best Hashtag Tools of 2018 – for research, analysis and hashtag tracking

Hashtags are one of the most powerful tools that we have at our disposal. Picking out the right hashtag tools can make a big difference when it comes to carrying out an effective marketing campaign. After all, hashtags help you to get discovered in the first place, and they also help you to track user-generated content as it's created and shared.
What are the Best Hashtag Tools?
The problem is that there's so much choice on the market that it isn't easy to pick out the best hashtag tracking tools. It's like trying to pick out the best car – it really depends on what you're using it for and how much money you want to spend.Still, we have a couple of go-to hashtag tools that we recommend in the majority of use cases, and we'll be sharing the best of the best in this article. Ready? #LetsGo
Hashtag Analytics Tools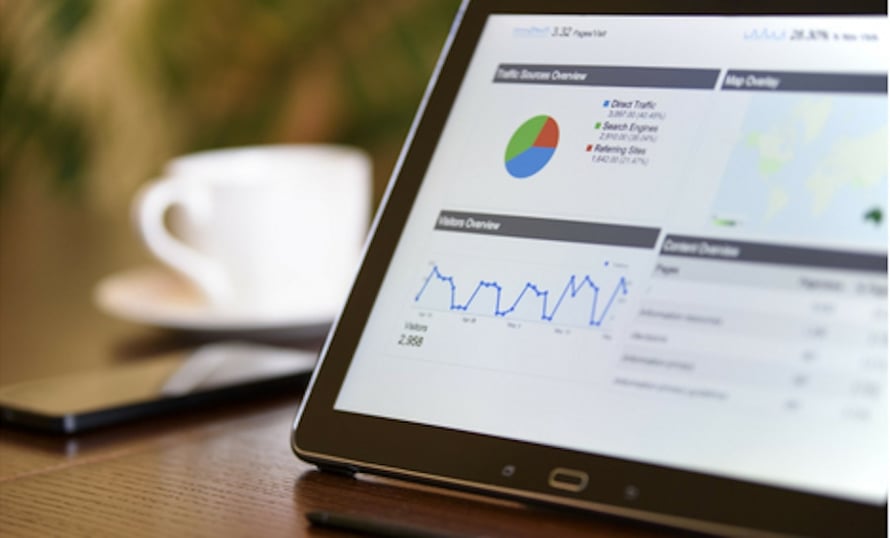 The hashtag analytics tools below can help any brand with analysing hashtags, including researching hashtags from both the brand and its customers. Monitoring your metrics about hashtag stats enable brands to continue fostering real social conversations, generate customer-centric content, and create a community on multiple social channels.
Mention allows you to track uses of your hashtag across different social networking sites. It supports multiple languages and even allows you to filter out content so that you only see what's most relevant to you. In fact, what makes Mention so worth mentioning (pun intended) is that it makes it so easy for you to cut out the rubbish and to only see what matters. It's arguably the most useful hashtag analytics tool to use if you tap into more generic hashtags and need to exclude the competition from your search results.
Pricing: Pricing plans start from 29 USD/month
This tool isn't designed specifically with hashtags in mind, but it still does a great job as a hashtag analytics tool. Users say that it's particularly useful if your hashtag itself is in industry publications and on discussion forums, because it'll still pick it up where other hashtag tools might fail to spot it. Talkwater even picks up radio and television mentions. It'll also pick images existing on social networking sites without specifically mentioning you. You have to see it in action to appreciate just how powerful it really is.
Pricing: Pricing plans start from 500 EUR/month
Hashtag Tracking Tools
Any marketing campaign based on social media needs a great level of analysis. Especially when hashtags are involved, tracking those during the whole duration of the campaign and adapting it when needed, is of paramount importance. The tools below are perfect examples of how hashtag tracking works nowadays so read carefully!
Keyhole.co is a real-time hashtag tracking tool that covers both hashtags and branded mentions, which makes it a powerful, versatile choice for hashtag monitoring. If you just need something to tell you how many times your hashtag has been used and how many people were reached, this is the tool for you. Think of it as like Google Alerts, but for a hashtag. If you create an account with them then you can even monitor the performance of your chosen hashtags over time.
Pricing: Pricing plans start from 179 USD/month
If you are looking for a complete solution to help you manage your marketing on Twitter, then you should definitley consider Twitter's own tracking and publishing tool, TweetDeck. Set-up is quick, painless and allows you to connect your own Twitter accounts in order to collate multiple Twitter feeds in one dashboard view. TweetDeck is a great platform to not only help you track a collection of hashtags and @mentions, it also comes with comprehensive Tweet scheduling and analytics!
Pricing: Free
Tweet Binder is one of the rare hashtag tools which works great for both Facebook and Twitter. It's also one of the most aesthetically pleasing hashtag tracking tools that we've come across, so if you prefer to understand data and information visually then this is the tool for you. You can filter posts by type and analyse up to 2,000 tweets over the last week for free, although if you want to run a report on Instagram then there's an additional charge.
Pricing: Pricing plans strat from 150 EUR/month
Hashtag Search & Research Tools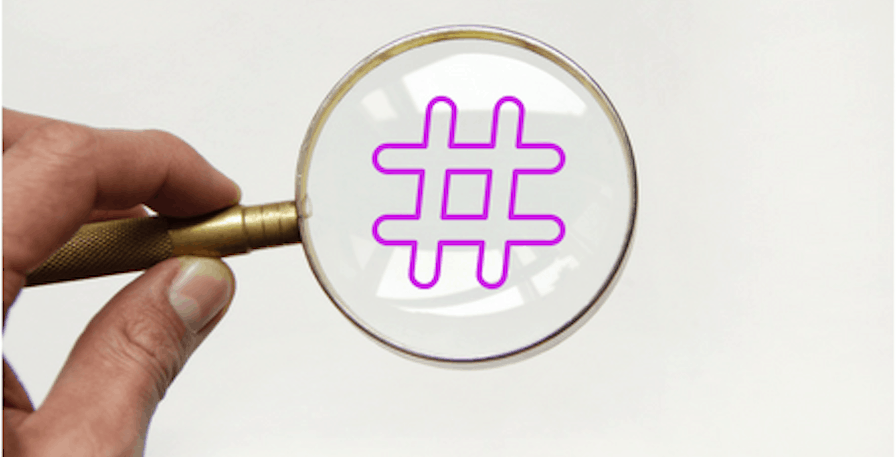 Either on Twitter or Instagram, no matter where the focus of your brand is, you'll definitely need a hashtag research tool if you are going to use hashtags as part of your campaign. Finding you right target audience is marketing 101, so finding which hashtags this audience is using has never been more important.
This Instagram hashtag research tool is all about helping you to find relevant hashtags that you might not be using but which could help to introduce you to a wider audience. Simply plug in a keyword and wait to see what Display Purposes suggests to you. You can always use this tool for discovery and then combine it with the others on our list to scout hashtags before you jump in and start using them.
Pricing: FREE
This hashtag search tool is all about discovery, and it's particularly good at suggesting new hashtags that you might be interested in. It can share hashtags related to the ones that you input. It can even tell you which hashtags the audience is using at specific events. Hashtagify has a range of different tiers ranging from ten bucks to hundreds of dollars per month. But it's a decent tool to pick if you want something comprehensive. You might pay a little bit more for the privilege, but it'll help you to keep everything in a single place.
Pricing: Free
Conclusion
Whether you're looking for a hashtag tool for Instagram or whether you're looking for a Twitter hashtag search tool, the main thing to remember is that it's more important to track one important metric than a dozen irrelevant ones.
In other words, the best hashtag tool for you is the one that does what you need it to – and not necessarily the one with the most features.
Still, the hashtag tools that we've shared on this list should be good enough to get you started, and if you take the time to search around then you'll be able to find the perfect tool for you. After that, the biggest question is what you'll do with the content that you find, and that's where we come in.
Here at Miappi, we work closely with brands to help them to find and display the very best of their followers' user-generated content. We do this by helping them to find creative places to share this UGC. From websites and micro-sites to at the point of sale. Get in touch with us to find out more.