16 Instagram Marketing Tools to Make Your Next Instagram Campaign Dazzle

When it comes to Instagram, the tools that you use can have a huge effect on your overall performance. The best Instagram marketing tools will help you to optimise your presence on the social network, building up more interaction and increasing your follower count much more quickly than you'd manage without them.
That said, the best Instagram tools for marketers aren't only the ones that help you to reach more people. There are also powerful analytics tools to help you to understand what's working and what isn't. The most successful marketers are those that use a variety of different tools, all working together in harmony towards a common goal. Here are just sixteen of the very best Instagram tools that are out there.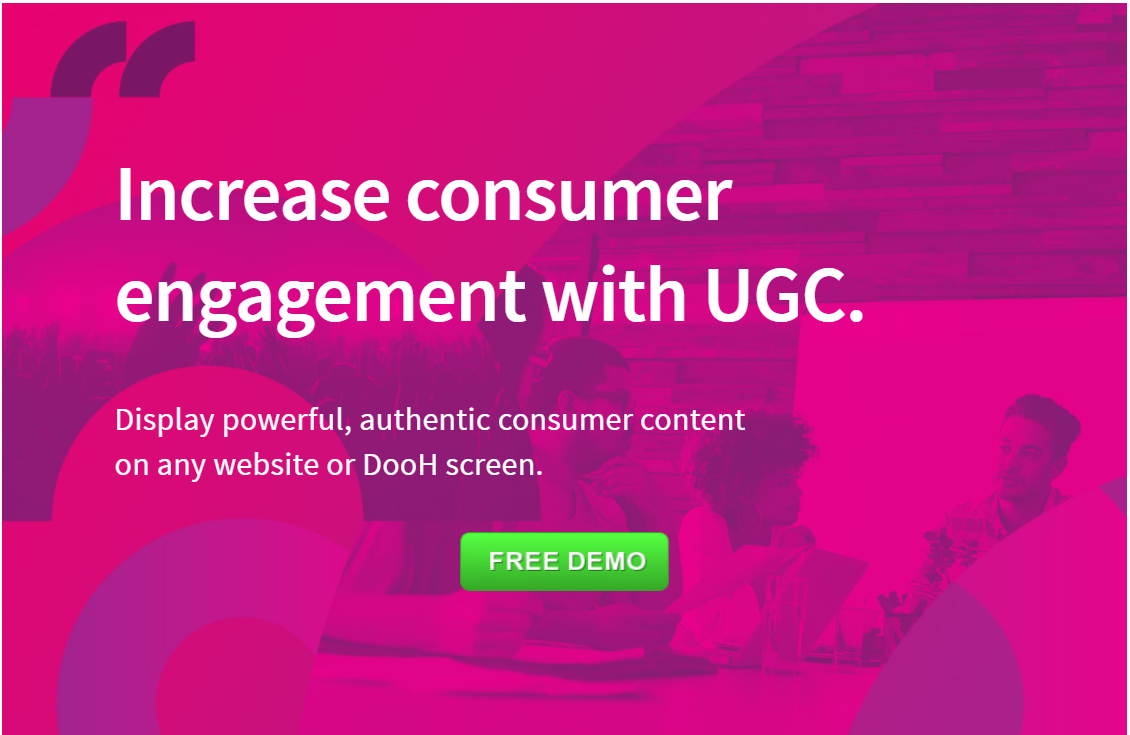 The Best Instagram Marketing Software
Paid Instagram Marketing Software
Miappi is an enterprise level UGC platform that is helps marketers curate and license Instagram content, before publishing it to brand websites, digital out of home screens and more. Miappi's social commerce features enable brands to not only add Instagram UGC to product pages and category pages, but also make that content shoppable, pairing UGC with your catalogue of SKUs.
Iconsquare has earned a spot among the top 16 Instagram tools due to its exceptional ability to optimize social media presence. With pricing starting at an affordable $25/month, it is an accessible option for businesses and individuals alike. Iconsquare offers advanced analytics, intuitive scheduling tools, and cutting-edge content creation features that can help increase engagement and expand audience reach. Moreover, Iconsquare offers more expensive plans for those who need to scale their social media strategies over time. Whether you are a beginner or a seasoned pro, Iconsquare is a must-have tool for anyone looking to elevate their Instagram game.
Later is all about planning and scheduling Instagram posts and basically allows you to pre-set much of your activity on the social network. It also has a bulk upload tool that can save you time, as well as a bunch of other features, many of which are free.
Linktree offers pretty good functionality for free, but it also has a paid plan at $6/month which gives even more customisation options and which make it a powerful onboarding tool. The idea is to overcome the problem of Instagram only allowing one profile link by creating a landing page to further direct people from there.
Juicer is basically a tool which allows you to create an embeddable Instagram widget to display on your website, applications and other areas. Smaller users can take advantage of free plans, but it also goes up to $99/month for enterprises and large organisations.
Hootsuite will set you back around $30+/month if you choose to use it, and that price may increase if you need large numbers of users, but it's also a powerful tool that can help you to manage your presence on other platforms, as well as on Instagram. It's a good solution for scheduling posts and managing your account as a whole.
This app is all about giving you insights on your Instagram followers by providing demographic information and different behavioural data based on who's following you and how they're interacting with you. You need to know your audience if you want your message to resonate with them, and SocialRank will help you to do just that.
Sendible is available for a thirty day trial and starts out around $35/month on its most basic plans, though you can save on that if you pay annually. It's essentially a full Instagram management tool which allows you to schedule posts, reply to followers, run analytical reports and more.
ShortStack is a user-friendly platform for creating interactive campaigns that engage with your Instagram followers. With drag-and-drop tools and mobile optimization, businesses can easily create contests, giveaways, quizzes, and collect user-generated content. ShortStack also provides performance tracking and lead generation to enhance your brand's marketing strategy.
This tool allows you to discover and track different hashtags on both Twitter and Instagram. You can get started for free before upgrading to $59/month for the ability to track Instagram hashtags at scale.
Free Instagram Marketing Software
This hashtag suggestion tool allows you to enter a keyword and then returns a bunch of suggested hashtags based on what people are already using. It's easy to copy and paste the suggestions into your posts and doing so boosts your overall discoverability.
Canva has both paid and free features, but it's the free functionality that comes in useful for Instagram. You can use it to design beautiful images with no graphic design knowledge required. Its mobile app is pretty good, too.
Adobe Express provides businesses with a free and powerful tool for creating high-quality visual content for Instagram posts and stories. Its user-friendly interface and editing tools allow businesses to elevate their Instagram presence with visually stunning content that stands out on the platform. Additionally, Adobe Express offers pre-designed templates, the ability to add text, filters, and effects to make their posts and stories more engaging for their audience.
Awario offers free features, including brand mentions monitoring and analytics, making it a great starting point for businesses looking to track their online reputation. With affordable paid plans available for more advanced features, Awario is a great tool for businesses looking to stay on top of their social media presence.
Boomerang is a free app from Instagram themselves which allows you to create short, looping videos. Using it can be a great way to refresh your content and to create something a little different that stands out in the feed.
This tool makes it easier than ever for you to take user-generated content and to repost it from your company's account, extending its reach and helping you to make the most of it. You can even bookmark posts to come back to a later date.
Buffer is one of those tools which is useful for multiple different social networks, and Instagram is just one of them. Still, it's super helpful for scheduling posts and tracking their performance over time. It starts off available full for free before increasing to $10/month for more than ten scheduled posts.
Conclusion

It's likely that not all of the tools on this list will be relevant to you and your business, but that's okay. You'll want to pick and choose from the tools that you have available to you to create a toolbox of only the ones that work best for you. We hope our list of the best Instagram tools for marketers has helped to get you off to a good start. Good luck.