Video Content Marketing: New Marketing Trends 2018-2020

Video content marketing has gone from strength to strength over the last ten years, driven in part by the rise of new technologies. Whether we're talking about virtual reality and 360 degree video or whether we're talking about 4G and 5G infrastructure, the time has never been better to take advantage of video content marketing.
The video content marketing stats don't lie. Video content marketing is now so popular that 85% of businesses have internal staff and resources to produce videos in-house and businesses publish an average of 18 videos each month. On top of that, video marketers generate 66% more qualified leads per year and achieve a 54% increase in brand awareness.
The result of all this is a landscape in which if you're not taking advantage of video content marketing, you're going to get left behind. You need to find a way to make it work for you and to insert yourself into the conversation. And if you get the content right then you can follow it up with a call-to-action and turn a casual visitor into a paying customer.
Video content marketing trends for 2018-2020
When it comes to video content marketing in upcoming years, the basics are likely to remain the same. Storytelling will always be important, and authenticity is important too. With video content, you have an unprecedented opportunity to make emotional connections. It also means that if you try to pass actors off as real people or try to hoodwink viewers with fancy language, they'll catch you out.
At the same time, new technologies like 360-degree video and augmented and virtual reality will provide new opportunities for brands to tell stories using video. The key for 2018-2020 is to maintain this authenticity and to focus on providing meaningful experiences to viewers. New technologies might facilitate this, but the technologies alone aren't the point.
What else is there?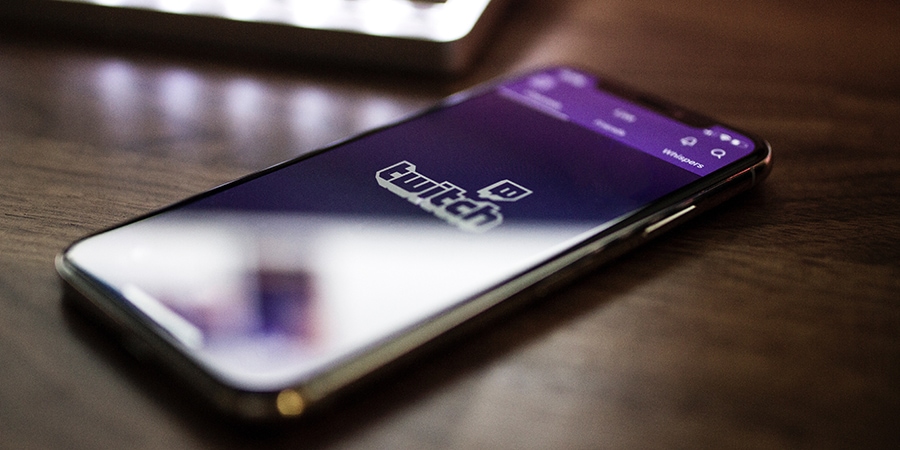 Till 2020, influencer marketing will continue to be important, and if you're able to create video content that features famous faces then people are more likely to respond. At the same time, consumers themselves are creating huge amounts of content with their mobile devices, and this UGC can be a great way to break through the noise. And then there are livestreams, which are continuing to gain in popularity thanks in part to specialist platforms like Twitch.
The important thing to remember is that while the technology might add an extra edge to your messaging, it's not the be-all-and-end-all. There's also no such thing as viral video marketing, because it's almost impossible to tell whether something will go viral or not. Focus instead on reaching the right people with the right message through whichever type of video content will work best for them.
Video content marketing examples
Let's go ahead and take a look at a few examples of content marketing videos, including both the good and the bad. There's always a lesson to learn.
4 Best content marketing videos
1. Dollar Shave Club
Their blades are f**king great!
This video content marketing campaign
cut through the noise by simply saying it as is, picking up 25 million views while simultaneously helping to launch the brand. What's most worth noting about this is the fact that it succeeded thanks to its authenticity. They didn't hire actors or some fancy ad agency but rather just got their actual CEO to tell viewers what the company is all about. And it worked.
2. Dove
Dove is another one of those companies that's found success with a range of video content marketing campaigns. However, it's
their Real Beauty Sketches
that we'll talk about here. In the video, with more than 70 million views, a forensic sketch artist draws pictures of people based on the way that they describe themselves. The lesson here is that a video that spreads a positive message (and which subverts expectations along the way) is a good way to get noticed when everyone else is just talking about how great their brand is.
3. Red Bull
Red Bull has a reputation for its high quality videos and the way that they tap into the extreme sports lifestyle to create demand from consumers. Arguably their most successful video content marketing campaign to date was their Stratos campaign with Felix Baumgartner,
who made a freefall jump from 24 miles above the earth
and broke five Guinness World Records in the process. The jump itself became the most-watched livestream in history. We're not saying you need to jump from space if you want to emulate them. But it does go to show that stunts can help to capture people's attention.
4. Old Spice
Old Spice's
The Man Your Man Could Smell Like
is one of the most famous video content marketing campaigns of all, partly because of its quirky sense of humour and partly because of the way it was supported. For example, the brand had great success making personalised videos with star Isaiah Mustafa and tweeting them out to celebrities and real people alike. It made the character from the campaign seem like a real person.
2 Worst examples of content marketing videos
1. Microsoft Cortana
The problem with
this ad
is that it's all style and no substance. In other words, while there's nothing technically wrong with it, and while they shot and edited it professionally and presented to a high standard, it just reeks of inauthenticity. This is the perfect example of what can go wrong when a committee creates an advert with layer after layer of tweaks and signoffs. The end result was an advert that feels
as wrong and artificial as a lifelike robot
.
2. Ragu
The original video for this ad has been taken down by the brand, but we're mentioning it here not because of the video itself but because of how the brand supported it. They filmed a bunch of mummy bloggers sharing stereotypes of how lazy and bad at cooking that dads are, then tweeted the video repeatedly to dad bloggers on Twitter. Queue
a predictable backlash.
The lesson? Know your audience and know your message.
Start your video content marketing strategy
Now that you know everything you need to know about video content for marketing, it's time for you to get started with it yourself. The first thing to do is to create a video content marketing plan that reaches the right people in the right place with the right message at the right time. If you can combine that with the perfect call-to-action then you're on to a winner. Keep monitoring your results and trying new things to see exactly what works and what doesn't. Good luck.