How Visual Content Can Make Your Marketing Strategy a Success

Visual content has always been important, but it's arguably more important in 2018 than it ever has been before. Brands are increasingly recognising the potential for visual commerce to boost engagement rates and to generate sales, and they're also seeing it as a way to tie influencer marketing back to user-generated content and visual commerce.
Visual Marketing Statistics
Luckily, if you came here for visual content marketing statistics then you came to the right place. After all, we know that marketers prefer facts and data over empty words and promises, which is why we did the hard work for you.
According to HubSpot, 32% of marketers say that visual content is the most important form of content for their business, beating out blogging at 27%. 80% of marketers are using visuals for their social media marketing, and video has already surpassed blogging when it comes to its popularity as a content marketing asset.
Including a relevant image can also make people 6.5x more likely to remember the information it's presented beside. Meanwhile, superstar marketer Jeff Bullas has shared some metrics from his blog that show that articles with images get 94% more views than those without. And studies have shown that including video content can increase conversions on a landing page by 86% and that posts with videos receive almost 3x more inbound links.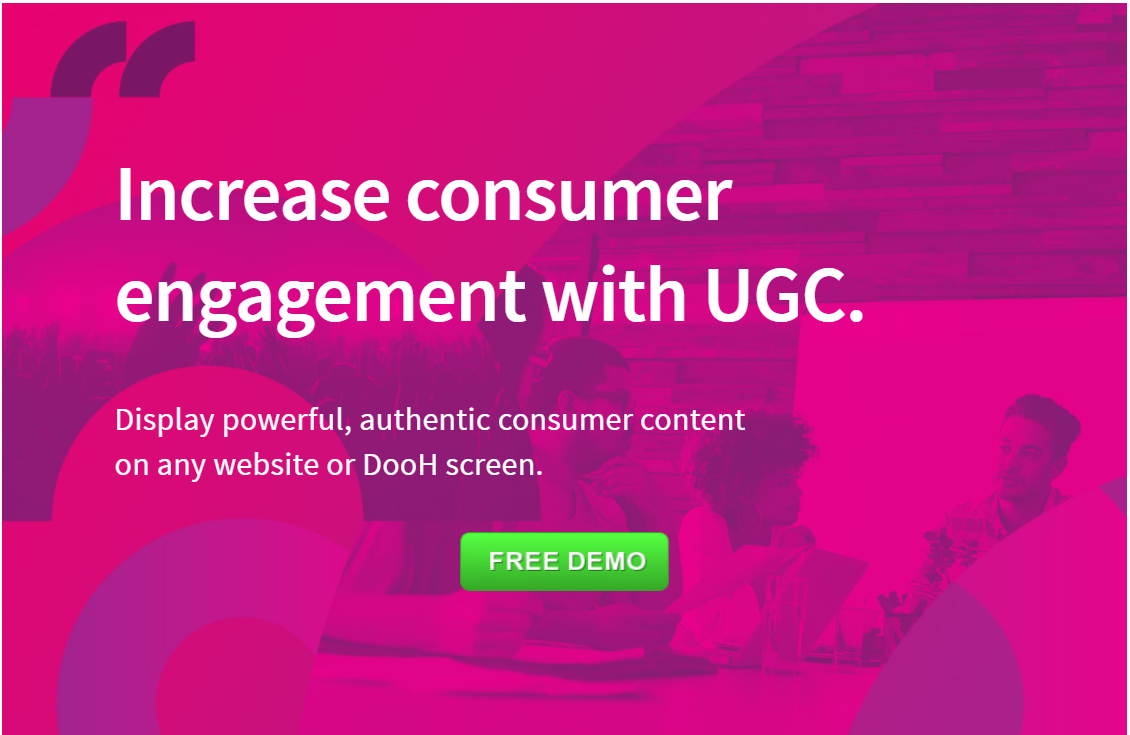 What is Visual Content Marketing?
At its most basic level, visual content marketing is any form of content marketing which relies on visual assets including both images and videos. Content marketing is a branch of digital marketing which relies on the creation of high quality content to attract potential customers instead of just interrupting them with advertisements. This blog post is an example of content marketing because it's all about adding value to our target audience.
They say that a picture is worth a thousand words, and so it's no surprise that visual content marketing is on the rise and that it typically outperforms simple written content. Remember that 65% of people are visual learners and that 90% of the information that our brain receives is visual. If you're not using visual content as a matter of course then you're actively pushing these people away.
Types of Visual Content
Some of the most common types of visual content include:
GIFs

Images

Infographics

Memes

Screenshots

Slideshows

Videos

More!
How to Carry Out Visual Content Marketing
The basics of visual content marketing are similar to the basics of content marketing in general. Strategy still comes first, and the most important thing to do is to concentrate on reaching people in the right place with the right message at the right time. Sure, visual content marketing relies more heavily on visuals than other types of content marketing, but if anything that just places additional pressure on you to get any accompanying copy just right.
At the same time, it's important to consider the context in which the images are going to be used. Different social networking sites favour different aspect ratios, different demographics prefer different types of visual content, and different calls-to-action work best at different times. That's why most brands choose to create a range of visual content, from the "dankest" of memes to the most high-brow of schematics and engaging of videos.
Remember that visual content marketing tends to be more time consuming and resource intensive than text-based blog posts and social media updates. You need to expect that going into it and to be willing to wait a while for a return on investment, but at the same time you need to monitor the metrics. Getting visual content marketing right requires a subtle mix of art, science and luck, but the metrics are the signposts that you'll use to make sure that you're heading in the right direction.
User-Generated Content
The good news is that user-generated content (UGC) is more cost-effective than other forms of content, in part because consumers create the content on behalf of the brand. From a corporate point of view, the only real cost for this content is the money it takes to run campaigns and competitions to get people involved and the cost of the tools that they then use to display the results.
That makes user-generated content a no-brainer for most brands, and for those relying on visual commerce in particular. That's because both visual content and user-generated content can help to sell products, and we here at Miappi have personally witnessed 90% higher conversion rates amongst shoppers who interacted with UGC. It's why many fashion brands and e-commerce companies display UGC at the point of sale. We'd rather see a real person wearing a brand's clothes than to look at Photoshopped shots of models.
User-generated content and visual content marketing are a match made in heaven, but remember that the best marketers try a little bit of everything and measure what works. We generally find that the best approach is to use a mixture of different visual content types targeting different people at different stages of the buyer's journey. Test it to see what works for you.
The future trends for visual content marketing
Visual content marketing is already important today, but it's going to become even more important in the months and years to become because of our ever-increasing consumption of images and video. You just have to look at the prevalence of Snapchat and Instagram Stories amongst younger social networking users to see how things are going.
The smartest brands are preparing for the future by snapping up the best designers and film-makers that they can get their hands on. At the same time, new tools like Canva are making it easier for non-designers to create visual assets, meaning that they can carry out some of the basic tasks and free up designer time to work on something special.
As human beings, we're visual by default. That's why creating beautifully made visual content can be a great way to build connections and to make your brand more appealing. It doesn't matter how you go about doing it, whether you work with freelancers, hire an in-house team or rely on user-generated content. The important thing is to make sure that visual content marketing plays a part in your marketing mix.
Remember to test different things, to monitor the results and to stick with whatever works for you. There's no such thing as a one-size-fits-all approach to visual content marketing, so you'll need to figure out what works for you. And if you need any help along the way, be sure to reach out to us and to let us know. Good luck.