Community marketing is here to help you harness the power of the Creator Economy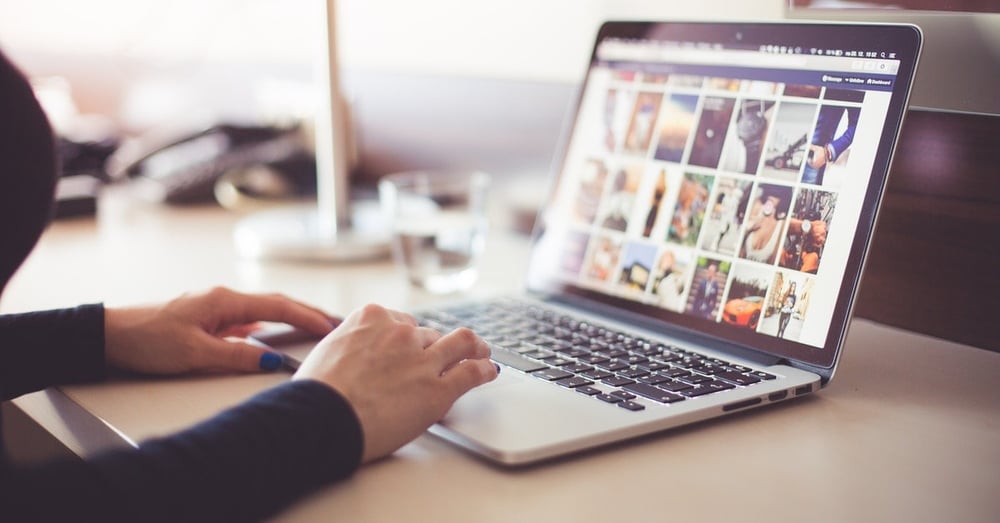 The formation and growth of the Creator Economy have fundamentally changed the way the public engages with media and advertising.
The Creator Economy points to a boom in the number of people experimenting with creative expression in online spaces. Social media has facilitated this growth, bringing about a desire for authenticity in media which has become the new normal.
While these trends are generally positive, businesses following the old playbook are disadvantaged when connecting with customers. Many turn to social media for news and entertainment, no longer engaging with traditional media.
Brands need to adapt to a market that continues to evolve alongside technology. One way to do so successfully is to harness the power of the Creator Economy through community marketing.
Customers, community and the Creator Economy
Before we dive into the ways in which community marketing can help forward-thinking brands, let's take a step back and look at the general scope of the Creator Economy and the evolution of
community-based marketing
.
What is the Creator Economy?
The Creator Economy is an economy created around highly skilled individuals who have built businesses and communities online. Creators can include anyone from comedians to activists, makeup artists to marketing coaches. By monetising their digital output, they earn income from their audiences and advertisers.
To the uninitiated, this work may seem easy. Yet, it would be unwise to underestimate the power of online creators. There are now over 50 million people around the world who consider themselves to be 'creators', including YouTubers, Instagram influencers, podcasters and TikTokers. At least two million make six figures a year, with around $8 billion in marketing spend allocated to the creator and influencer market annually.
To truly understand the importance of the Creator Economy, we must look at the context in which it was born.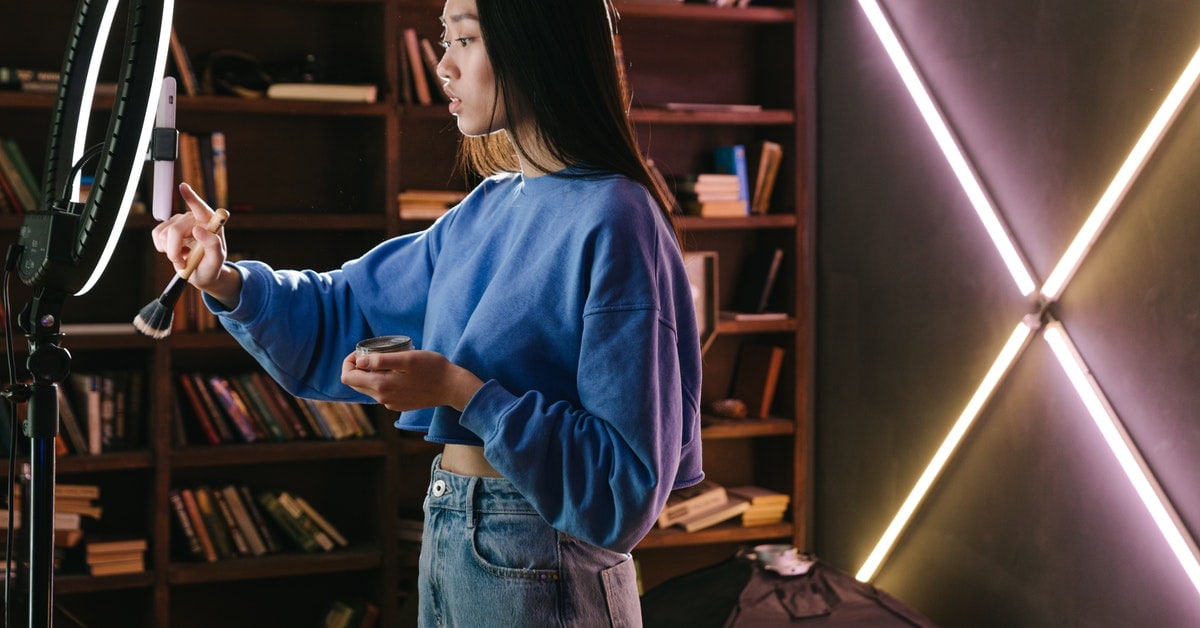 Early days of community-based marketing
Essentially, community-based marketing marks a shift away from traditional media consumption. For many years, mainstream media was run by corporations and conglomerates. As they controlled the news, television, magazines and radio, they controlled the social narrative. Opportunities to join their ranks were limited, meaning working in these industries was a pipedream for many.
With the rise of the internet, this control lessened. Sites such as YouTube, Tumblr and Blogspot were among the earliest contributors, allowing everyday people to publicly contribute to societal conversations usually reserved for major publications and media outlets.
Not only is there now masses of content available covering every niche interest under the sun, but creatives also need no longer wait years to have the opportunity for their work to be experienced by millions. By combining passion, skill and technology, the best can reach huge audiences, all from the comfort of their own home. Anyone with the right level of skill and drive can carve a space for themselves online, whether they're a singer, a historian, a fashion blogger, or an architect.
Not only are talented creators able to make money from sharing their skills and knowledge, but users are also encouraged to use online spaces to flex their creative muscles and get involved.
For brand community, the matter can be more complicated. On the one hand, the changing media landscape means that marketers need to adapt to avoid losing their customers to more savvy competitors. On the other, the introduction of social media and the Creator Economy opens up the possibility for consumers to engage with their favourite brands in an entirely new way.
It is here that we can find the magic of community marketing.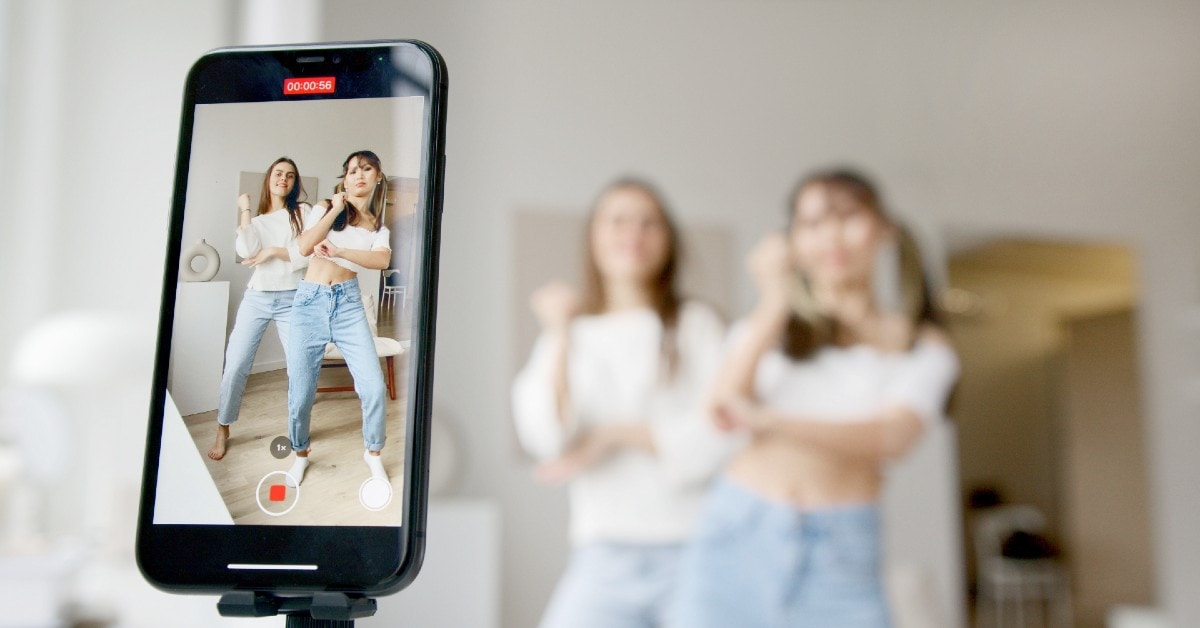 Authenticity for the brands of tomorrow
In recent years, consumers have been demanding authenticity from both businesses and the media at large. This is rooted in the increasing importance being placed on trust and ethical consumption. 70% of consumers believe being able to trust a brand is more important today than ever before, and 74% cite a brand's impact on society as a reason for why trust is now more critical.
However, consumers are sceptical about marketing, with as few as 23% gaining trust in a brand based on advertising. By comparison, a huge 59% consider a person like themselves to be credible.
In Salesforce's State of the Connect Customer report, it was revealed that 84% of customers consider "being treated like a person, not a number" to be very important to winning their business. This is not something brands can continue to ignore.
How community marketing fuels brand growth?
Community marketing is a no-brainer for forward-thinking businesses. Using user-generated content (UGC) and consumer communities, this people-centric marketing technique seeks to connect brands with creative customers who love their products. A long-lasting relationship is built by tapping into the creativity made available by the Creator Economy and leveraging trust.
UGC includes any images, videos, or text-based content created by a brand's paying customers. 'Communities' refers to a subset of a business's paying customers who have formed a connection with a brand due to it meeting a social or emotional need and having won their trust. Many already create content relating to their favourite brands and products or would be thrilled to if incentivised.
Brands that are willing to be patient when building these communities will reap great rewards. Trust is hard-won but very easy to lose, and without a strong customer base, a brand can easily fade from consumer consciousness.
So, what does community marketing look like, and how does it work?
Connecting with the everyday influencer
Word-of-mouth is considered among the most trustworthy forms of marketing. Therefore, it is wise for businesses to invest in fans in ethical, creative ways that encourage conversation.
But fans don't make up one hundred per cent of a brand's customers.
The vast majority are happy to purchase, though the connection runs no deeper than that. Even those more engaged, taking to social media following purchase to share their options via reviews, aren't part of a brand's community.
The value behind content creators
The most valuable set of a brand's customers are its highly engaged and incredibly passionate superfans. They use social media as an opportunity to rave about their favourite products and to spread the good word.
These people, who can be referred to as superfans, organic influencers, or advocates, want to help brands succeed. They have the potential to become indispensable brand ambassadors. They're already shouting from the rooftops; they just need to be provided with a megaphone.
How does community work for your brand?
With community marketing, a brand seeks to collaborate with its superfans to create authentic, positive content that its target market will enjoy, relate to and engage with. This content is often more compelling than a glossy marketing campaign because it comes from an everyday person who will be considered trustworthy.
Community marketing allows these fans to create content on behalf of their favourite brands, being compensated ethically for their efforts. Unlike influencer marketing, these people aren't being rewarded for saying they love a product but because they love a product. This creates a beneficial partnership for all involved.
So, how can you do this?
Building a solid community and gathering content created by superfans can be achieved with software platforms that collect all the images, videos and stories posted to social media relating to a brand and by using social listening.
The Community Management Platform that will change your marketing game
Connecting with these everyday creators may seem complicated. But, with the right tools, it can be effortless.
Helping brands connect and co-create with their regular customers and most talented creators is what Miappi Community sets out to do.
Miappi specialises in supporting brands to cultivate high-quality, engaging and authentic user-generated content from social media and direct sources, but our Community Management Platform takes things to the next level.
How to build a community around your brand
Miappi Community supports content discovery and the facilitation of brand-consumer relationships by helping you build a managed brand community.
This is done through three easy steps: Recruit, Collaborate and Create, and Curate and Approve.
Step 1 Recruit:
Miappi Community's social listening tool helps you understand how consumers engage with your brand across social media and determine which communities provide the most value. Then, in a unique digital offering, you can invite identified individuals to join your Community on Miappi.
Step 2 Collaborate and Create:
Nurture a collaborative relationship with your community by briefing individuals on projects and campaigns. They know your customers better than anyone, and by providing them with the tools needed to create amazing content, you open the door to let them help with your marketing.
Communities allow you to engage with superfans in new ways. For example, you can survey them to gain feedback on products, cast them in adverts and reward them for their engagement ethically.
Step 3 Curate and Approve:
Managing creative campaigns with dozens, if not hundreds, of engaged consumers can be time-consuming. So Miappi Community takes the hard work out of the equation, collating UGC on your behalf.
Shortlisted content can be published straight from Miappi to your brand channels, including websites and social media, or exported to be included in other marketing campaigns.
Plus, you can reward your community members in ethical, appropriate ways, such as with courses, workshops or charitable donations. There is no better way to build trust with your most loyal customers than by investing in their creativity and allowing them to play a meaningful role in your business.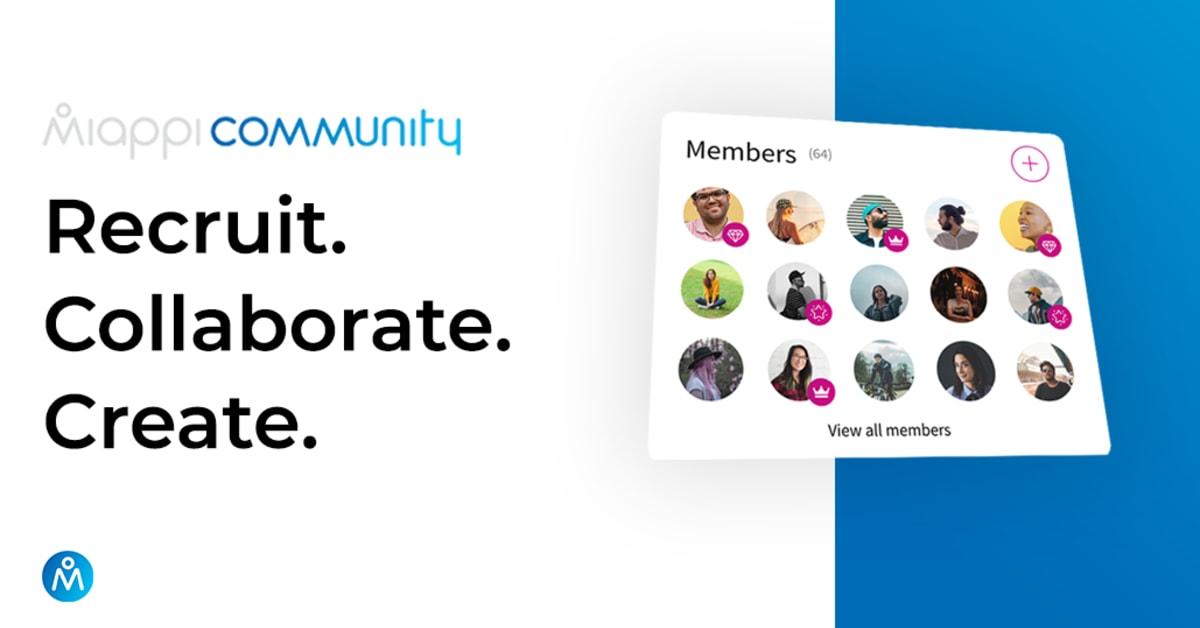 Benefits of Miappi Community Management Platform
The benefits are endless. Not only does UGC help brands stand out from competitors in a fluctuating market, but it leverages consumer trust by emulating word-of-mouth marketing.
Superfans will appreciate the opportunity to contribute to marketing efforts and feedback on new products and services. Everyday consumers, who are starting to expect more from brands, will note the introduction of authentic advertising.
By building communities of regular customers who are passionate about their products and facilitating partnership with their most talented advocates, brands can create the ideal forum for gauging the mood of their consumers, deepen the connection and have the opportunity to collaborate with them for years to come.
Whilst change can feel scary, being more realistic and relatable will allow consumers to feel more connected. This can go a long way to ensure your business retains and expands on its growth potential.
To succeed in a more cynical market, brands need to adapt to the changes brought by the boom of the Creator Economy. The best way to do that is by investing in your communities.