Top 8 Digital Marketing Predictions for 2021

2020 saw many industries plunged into the unknown. Now we have our bearings again, 2021 can be the year we grow our brand advocacy strategy and become truly customer-led.
If 2020 taught us anything, it's the importance of flexibility. We saw smart business owners, including those in the hospitality and entertainment industry, display extraordinary levels of adaptability in the face of huge logistical challenges worldwide. Some changes were very visible: Pubs and restaurants turned into delivery and takeaway hubs overnight, musicians live-streamed gigs to a locked-down audience, and TV and radio producers sought practical and creative ways to navigate tricky health regulations using social distancing, remote broadcasting, and home-created content.

Perhaps the biggest change was the accelerated shift towards eCommerce, keeping our businesses ticking over by allowing more people to buy safely at home. In practice, this has meant many of us have had to reevaluate the ways we talk to customers online.
8 Marketing Predictions For 2021
Now the dust of 2020 has settled, what now for digital marketing? With fewer opportunities for face-to-face communication, we think the key to great marketing in 2021 will be to better understand the roles of brand advocacy and community in purchase decision making. In other words, letting our customers lead the way.

With that in mind, here are our 8 big predictions for 2021 that we think you simply can't afford to ignore.
User-Generated Content Goes Mainstream
The importance of user-generated content just keeps growing. In 2021, we've reached a point where UGC use is considered eCommerce best practice. In the wake of international lockdowns, UGC gives companies an opportunity to continue to create engaging content, and mobilize campaigns quicker. It also had the added bonus of strengthening bonds between brands and loyal customers, who suddenly found themselves with lots of time to fill.
"In the year ahead, there will be a big pivot to more user-generated content in marketing."

– eMarketer
Crucially, it's enabled brands to inject authenticity into their marketing at the point where it's needed the most, for example by showing relatable customers enjoying products at key points along the eCommerce purchase path. This kind of social proof is a lifeline for brands, replacing the untrackable but valuable word-of-mouth recommendations that customers would usually experience in normal times. It's also allowed brands to put a human face to their marketing, at a time when we need human connection the most. The combined result is an increase in engagement and sales, which continues to become more important than ever as eCommerce competition heats up and only the most trusted brands will win. Adweek reports, websites with UGC enjoy 29% more conversions than those without.

Here at Miappi, we have found that visitors who interact with UGC on an ecommerce website spend 97% longer shopping than those who do not.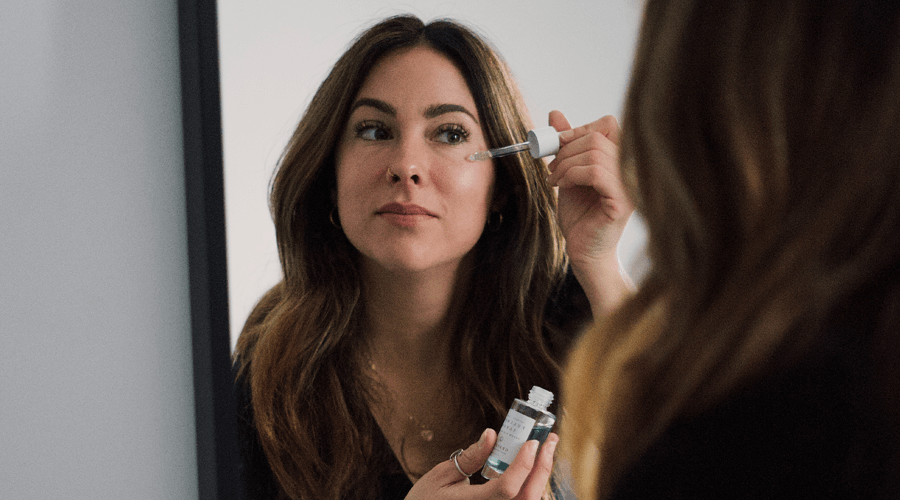 The Rise of First Party Content
'It's no longer about advertising, it's about technology and about 'people power,' finding the ways to have your customers work with the brands to tell their stories.'

– David Jones, You and Mr Jones.
2020 saw many brands choosing to adopt First Party Content collection methods to bolster their marketing power, but this kind of content collection is about to become an essential part of good marketing hygiene. As concerns about privacy grow, and on the cusp of Google's phasing out of 3rd Party Cookies, we need to find out more about what our customers want by communicating with them directly via, for example, webchats, pop up questions, and emails.

While First Party Content hasn't always been the most attractive option, it's gaining more and more traction as its benefits become apparent. Many of us have had the experience of present shopping for something we would never buy ourselves, but have ended up being followed around the web by irrelevant ads for weeks due to 3rd Party Cookies. By capturing information and gaining permissions in a less ambiguous way than dropping cookies and scraping background information, First Party Content can be used to power CRMs and better-personalised ads. It's also a great way to collect high quality UGC from your most passionate customers, that can be leveraged on your marketing channels.
The Challenge-led Marketing Approach
Despite being relatively new on the social media scene, TikTok took the world by storm in 2020, with leading social brands quickly seeing the potential. By paying close attention to how their target audiences used the platform, savvy brands have harnessed the power of TikTok by setting their followers challenges that already fit with the look and feel of existing organic content. This approach not only helps brands to bond with their customers, they also end up with UGC that is uniquely relevant to the brand.

We have already seen the likes of E.l.f Cosmetics with the #elfmagicact challenge, GymShark with their Sweat For The NHS challenge, Boohoo with the #itsfromboohoo challenge and a number of others providing fun calls to action for their customers.

This movement or challenge-led approach can be used for any social media platform, not just TikTok. Its success means that 2021 will see a rise in the number of brands setting out their own briefs to the public. And what better time to do it than when users are stuck at home and looking for something to do?
Content Optimisation
As well as focussing on eCommerce, brands will be heavily investing in their digital content to keep their digital marketing ticking over. But in 2021 there will be more scrutiny placed on the performance of each piece of content, to get a clearer picture on what content works and why and increase that ever-important ROI.

We at Miappi have responded to this increasing need by introducing functionality built around media cost-saving, and optimising monthly and real-time reporting to help monitor the impact UGC is making to your marketing. In addition, our Top Posts feature leverages Instagram's new API end-point to quickly inform clients which pieces of content are getting higher levels of engagement than others.
Focus On Video UGC
Lockdown forced brands to think outside of the box when it came to TV advertising, and UGC became a handy solution. Heartfelt user-generated moments filmed at home could be seen everywhere in 2020. Many brands recognised that customers valued emotional connections over blatant promotional tactics, and were happy to relinquish a bit of traditional creative control given the high-resolution capabilities of modern smartphone cameras.

The focus on video UGC is no flash in the pan either. Our high-profile collaboration with ITV on The People's Ad Break back in May 2020 proved the value of video UGC over conventional advertising. When ITV challenged viewers to recreate iconic ads at home, the results were entertaining and highly effective. In testing by Unruly for campaignlive.co.uk, the remakes scored up to 83% on brand recall, compared to a UK average of 65%.

This use of UGC platforms to collect content from creators for branded video is also known as casting.
"Many casting professionals — especially those working in branded marketing — turned to digital tools that enabled them to seek talent through online platforms. This wasn't an entirely new phenomenon, of course, many professionals were already in the early stages of dabbling with such tools — but the trend has dramatically accelerated. "

– Digiday
We believe sourcing first party video UGC and casting talent remotely for TV advertising could become the new norm.

Above: Virgin Media debuted their heartfelt, UGC powered TV and VOD spot during the first lockdown of 2020.
The Growth of Live Streaming
If, like me, you're an avid music fan, you might associate live streaming with your favourite musicians, forced by lockdown to live stream gigs and concerts from their homes. It will come as no surprise to most that Instagram and Facebook Live views doubled in just one week when the outbreak began according to research by Coresight.

Live streaming brings a huge potential for brand engagement and all-important human connection. Live streaming product launches and hosting Q&As gives brands an opportunity to converse with potential customers in a straight-forward way, demonstrate products, and respond to any customer care issues they might have.

Live streams don't have to be lengthy affairs, in fact, micro live streams (going online more frequently but for shorter bursts) are just as effective, and require less time commitment from brands and consumers.

In 2021 we will see more brands adopting live streaming with passionate brand advocates taking the floor, providing product reviews and expert hints and tips. For such live streams, brands will favour casting those with genuine love for the brand and a wealth of industry knowledge to share.
A New Attitude Towards Influencers
Whilst it's true that influencer marketing is here to stay, brands are looking to leverage a particular type of brand advocate that can share expert advice with consumers. They might not have tens of thousands of followers (or millions, for that matter) but they still have a substantial reach, and can provide a level of one-to-one interaction that isn't possible with those who have extremely large numbers of followers.

Rather than viewing influencers as a media buy and a source of impressions, influencer content will be used to improve user experience. This means weaving their content and expertise into various channels, with a particular focus on eCommerce. Brands will be looking to develop lasting relationships with superfans that possess expertise in their industry and share their advice and experiences with customers on platforms outside of social media. In a session led by Ryan Skinner from Forrester before Christmas, the key takeaway was that brands are increasingly looking at ways Influencers can improve customer experience, instead of just simply paying for sponsored content.
Brands Will Become Truly Customer-led With Communities
Lockdown naturally led a worldwide 21% increase in internet usage, which led many brands to try to capture this by putting out more content – paid and organic. What they missed was the reason most people wanted to spend more time on social media – they wanted to talk to each other. Brands were just getting in the way.

In addition, with social movements such as Black Lives Matter, many brands tried to pay lip service to the cause without demonstrating a sincere commitment to doing things differently.

We believe 2021 will see brands that 'walk the walk' win big, as well as the brands that focus on customer care and aligning with and contributing to causes close to the heart of consumers. But this is just the first step to being truly customer-led. The next step which we will see a lot of brands taking in 2021 is brands acknowledging the importance of community.
"In this new era of people powered marketing, a brand is no longer what companies tell people, but instead, what people tell their friends. That's why some of the world's innovative companies are investing in building communities, not customers."

-Forbes
This is why in 2021 we will be introducing Miappi Community. Using Community you will be able to identify your brand advocates using Miappi's recruiting features and invite those people to join your managed community.

Speak to your community members one-on-one or as a group. Run surveys to find out what they think of your new products and services. Invite members to create campaign relevant new content and reward them for their hard work in ways you think is appropriate.
"In a world where people must stay six feet away from another, a digital community is something users are desperately searching for."

– Entrepreneur
Conclusion
It was clear that 2020 was all about weathering the storm for us marketers, as our worlds turned inwards and restrictions changed the look of the purchase cycle, most of us accelerated our digital transformation strategies as a priority.

In 2021 the brands looking for lasting success will adopt many or all of the trends mentioned, with the consistent goal of growing trust running throughout all these practices, what brand would want to say no.

At Miappi we have the tools and expertise to futureproof your brand, by helping you harness the power of UGC and now communities via Miappi Community. Make sure in 2021 you are winning big in the trust economy by making your most passionate brand advocates part of your marketing strategy.