Content Marketing: The Ultimate Guide to Content Marketing with Examples

Feeling overwhelmed by content marketing? Struggling to understand how it fits into the marketing mix? You've come to the right place. Strap yourself in and get ready for our ultimate guide to content marketing.
What is content marketing?
Content marketing is as a form of marketing which relies on the ongoing creation of written, audio, video and visual content in order to build relationships with customers. This might sound like a wide definition, but that's because it is. Content marketing encompasses everything from corporate podcasting to blogging, making viral videos and more!
Content marketing relies on a similar set of strategies to inbound marketing, which is all about bringing people to you by providing something of value instead of going out and interrupting them. If someone is searching for information and they land on your website because you're providing it, that's inbound marketing in action. If you're running ads on the TV or on social networking sites then you're using outbound marketing.
Content marketing, inbound marketing and digital marketing all use a similar set of techniques, but the three of them are very slightly different with some overlaps. Content marketing can use both inbound marketing and digital marketing as techniques with which to deliver the content, but the three terms aren't synonymous. As a general rule of thumb, just remember that if you're creating content and someone's consuming it, you're carrying out content marketing.
Why content marketing is so important these days?
There are plenty of good reasons to invest in content marketing and the statistics don't lie:
it leads cost 62% less than they do when using outbound marketing

a whopping 82% of marketers

who blog see a positive return on investment from it.
Advantages of content marketing
Content marketing has numerous advantages that mark it out against other approaches. One of the most obvious is the fact that content marketing leads to a snowball effect in which it becomes more and more effective over time. Done correctly, your audience will continue to grow and grow while your old evergreen great content will still continue to bring people in.
Some people worry that content marketing is a bad idea, often asking questions like, "Why should we spend money creating content to entertain people or to share our expertise for free?" The truth is that if you don't do it then someone else will step in and take those potential customers away from you. We're already at the point at which if you're not creating content, you're going to fall behind. You don't really get a choice.
5 types of content marketing
When it comes to the different types of content marketing that are available to you, the list is virtually endless. Still, you can generally categorise the different types of content under five key headings:
Audio Content:

Podcasts, audio downloads, etc.

Tools:

Such

as free software, download templates, etc.

Video Content:

On Instagram, Facebook, YouTube, Snapchat, etc.

Visual Content:

Such as infographics, GIFs, memes, photography, etc.

Written Content:

Blogs, social networking updates, case studies, ebooks, whitepapers, etc.

Remember, though, that this list is far from comprehensive, and that there are all sorts of different types of content. It's your job as a marketer to find out both the content types that your target audience is interested in consuming and to identify subjects that they care about. Content marketing is all about reaching the right people with the right message in the right place at the right time.
Content marketing examples
To help you to wrap your head around content marketing and the concepts involved with it, we've picked out five of the best examples of content marketing in action. Strap yourself in and get ready to learn best practices from some of the most well-known content campaigns out there.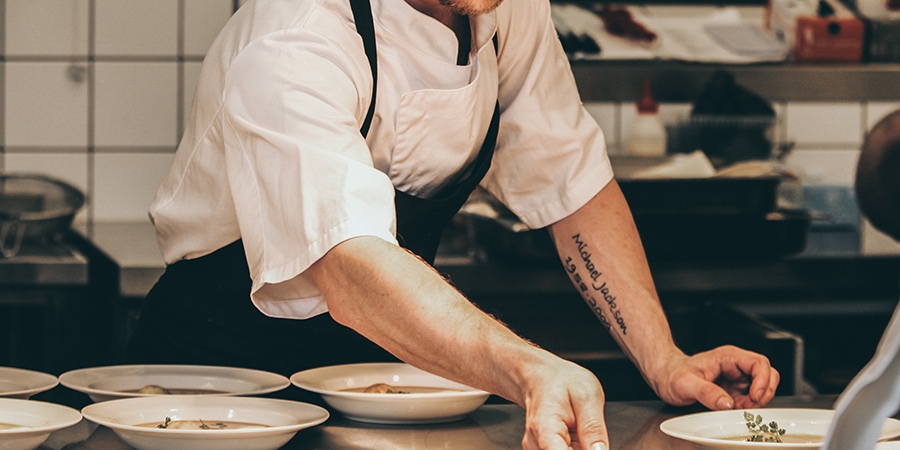 Let's kick things off with a classic example of content marketing that shows how the internet isn't necessarily a prerequisite. The first edition of the Michelin Guide was published in 1900 and over 35,000 copies of it were given out for free. At the time, there were only 3,000 cars on French roads. After its release, the number of car owners skyrocketed as those who could afford to hit the road to try the best restaurants. And more car owners meant more demand for the company's tyres.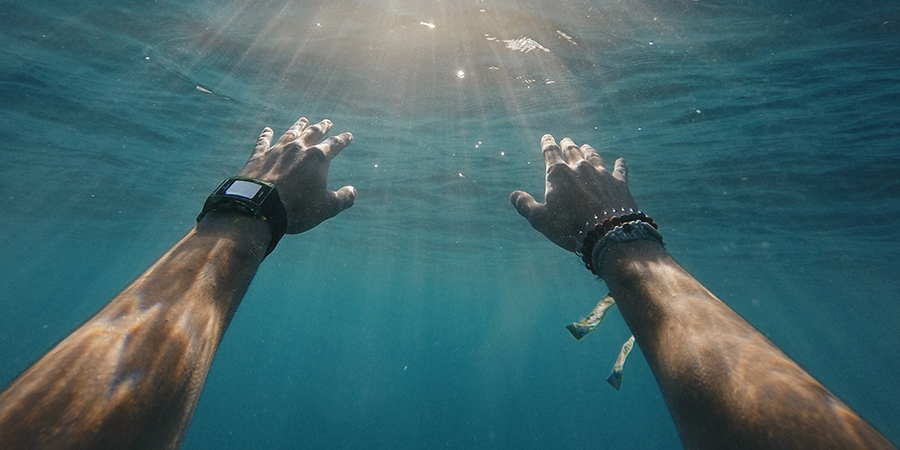 GoPro is worth paying attention to because of its widespread adoption of user generated content. The company is in the perfect place to use it, too. Their cameras allow action fans and extreme sportsmen and women to capture all sorts of extreme footage which the brand is then able to showcase via its social media channels. At the same time as sharing the best of the footage, GoPro also carries out influencer outreach to create sponsored content on third-party sites. It's an approach that clearly works if their 5.7 million YouTube subscribers are anything to go by.


3. Coca Cola
Coca Cola has always been known for its marketing, and arguably the most well-known marketing effort in recent years has been their "Share A Coke" campaign. We'd be remiss if we didn't mention this one because it's a fantastic example of personalisation, and it had people flocking to the shops to buy Coke so they could get a bottle or a can with their name on it. The brand also encouraged consumers to share selfies of themselves with their bottles using a hashtag, gathering valuable user-generated content by doing so.


4. Old Spice
Old Spice has repeatedly shown that it's a content-savvy brand thanks to its innovative use of social media. They're particularly notable for their playful video content featuring actor Isaiah Amir Mustafa, who plays the role of "The Man Your Man Could Smell Like" to perfection. In one campaign, they even had Mustafa create bespoke video responses which were then posted on Twitter to both regular fans and celebrities alike. Old Spice has proved time and time again that they know exactly how to get people talking, and they also make some of the best and most engaging branded video content out there.


5. HubSpot
HubSpot is an example of a B2B company that did a great job of content marketing, growing from small startup to $1 billion public company in the space of ten years. Part of the way that they did this was by positioning themselves as experts in the burgeoning field of inbound marketing. By constantly releasing high quality original research, downloadable resources, blog posts and many pieces of content, they were able to pick up hundreds of thousands of website visitors every month. And of course, many of those visitors later turned into customers.


Conclusion
Now that you know everything you need to know about content marketing, it's time for you to go out and put what you've learned into practice. Take some time to evaluate the content that you're currently creating and to make sure that you're reaching the right people in the right place with the right message at the right time. If you get that right, you perfect your call-to-action and you continue to test and refine it over time, you're on to a winner. Good luck.