What is a Content Discovery Platform?

Everything You Need to Know About Content Discovery Platforms and why brand marketers use them.
Content discovery platforms, sometimes known as content aggregators or user-generated content platforms (UGC platforms), are being widely used by B2C marketers to improve their content marketing strategy. From this article you will learn what a content discovery platform is, why it's important to brand marketing and how best to leverage the content you discover to increase engagement and ultimately conversions to sale.
What is content to brand marketers?
For brand marketers, the term 'content' refers to marketing assets that can be leveraged in marketing campaigns. These are often visual assets such as photography, videos, written articles and blog posts. You can even extend it to include audio content such as podcasts.
Broadly, marketing campaign budgets are typically split into production and distribution i.e. the cost to create the content and the budget needed to distribute the content to the target audience.
The content that brand marketers use today can be arranged into two main categories: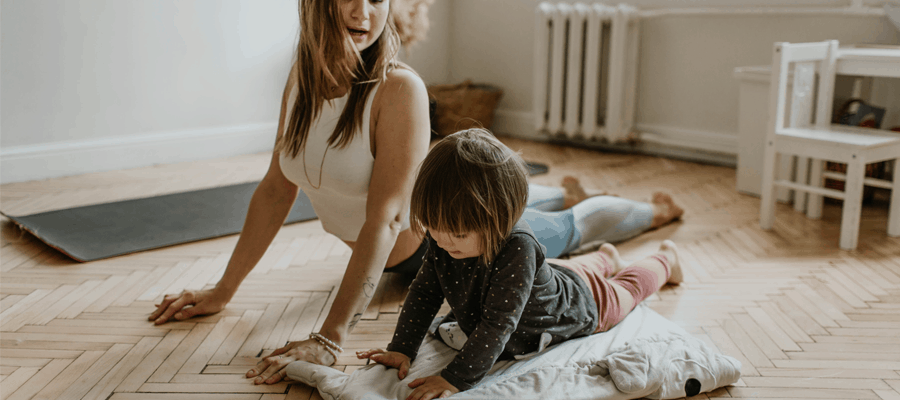 1. Owned Content
Owned content, typically refers to marketing assets that have been created by the brand themselves, or by their agencies and posted on the brand's own channels (blog, social media accounts or emails to current customers). These creative assets can also be used in paid media campaigns on platforms such as Facebook or as part of programmatic display activity. Creating attractive visual content demands is labour intensive and requires the brand to pay for graphic design, photoshoots, videographers, picture editors, copywriters etc. For brands that want to keep their content looking fresh, producing lots of creative content could get expensive!
2. Earned content (content created by consumers)
User-generated content (UGC) or consumer-generated content as some call it, describes content that has been created by consumers – regular people posting things to social media, review platforms and sometimes, directly uploading content to a brand website. Genuine consumer-generated content should not be confused with content created by 'Influencers' who are paid by brands to say positive things about products and experiences.
UGC is typically comprised of images, videos and comments, many of which directly relate to a brand and/or their products and services.
As consumers are creating content for free it presents a great opportunity for brands. Not only is consumer content plentiful but, in most cases, it is also free to use. That's right, free content that's always being replenished by an army consumers talking about brands and their products! Just what the content hungry marketing department needs in order to keep marketing channels looking fresh.
If you're excited by that idea, this is really going to make you happy. There's an even more compelling reason why brands like to use consumer-generated content – consumers trust their peers more than they trust brand messaging and paid-for influencer messaging. In other words, they trust the user-generated videos, images and testimonials that they see online more than anything else.
Perhaps then, when all is said and done, UGC is really about authenticity and building trust between the consumer and the brand.
Why brands use consumer-generated content
The ability to find and leverage the 'social proof' represented by consumer-generated content is key to understanding the potency of the content created by regular people.
Social proof is the idea that we trust what other people say about brands more than we trust what brands say about themselves, which is why we look at product reviews before making purchases and why we ask people for their recommendations before we choose where to eat dinner or to go on holiday.
According to research from Nielsen, as many as 92% of people will trust a recommendation from a peer, while 70% of people will trust a recommendation from someone they don't know. Reviews are, of course, a vital part of the marketing and communications strategies for many brands, ranging from indie authors promoting their books to global fashion brands receiving feedback from their customers.
It pays to integrate this authentic content into your marketing activities. The Internet Advertising Bureau found that advertising that features consumer-generated content is 28% more unique and 31% more memorable than traditional advertising.
With the right technology and processes in place, leveraging authentic consumer content can be extremely cost effective. Moreover, the opportunity is there for brands to foster longer-term, more fruitful relationships with these consumers, making them valuable contributors for months and years to come.
The growing number of B2C brands such as Dove, Heineken, Sprite and Camper Shoes are leveraging consumer content – proof it is fast becoming a go-to method of content marketing for many. All of these brands have used the Miappi UGC platform to harness the power of their consumer-generated content.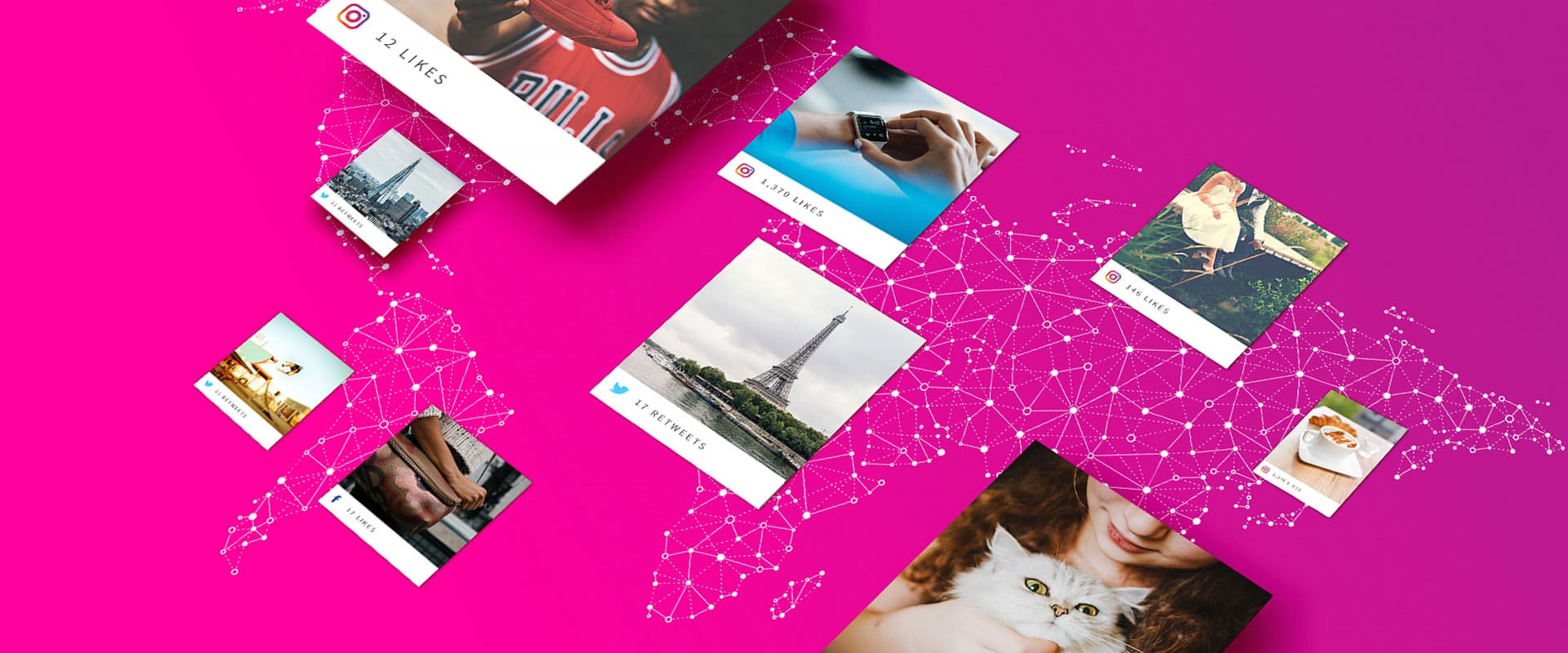 What is a content discovery platform?
A content discovery platform is a software-as-a-service (SaaS) tool that's used by marketers, brand managers, social media managers or other stakeholders to aggregate relevant consumer-generated or earned content from third-party social media networks such as Instagram, Twitter and YouTube. It can also be used to collect from first-party sources e.g. content that has been directly uploaded to the brand via a website.
The goal of using a content platform like this is usually to automate and streamline the content discovery process, ultimately saving your company both time and money at the same time driving online engagement using authentic pieces of consumer content. For a complete consumer-generated content strategy, the content discovery platform you choose should enable discovery, curation, content-licensing (usage rights) as well as content distribution to relevant marketing channels – websites, digital screens, emails, paid advertising etc.
A. Discovery
Select the social media networks that you wish to discover content from e.g. Instagram, Facebook, Twitter or others. Add in hashtags, @mentions or tags that are relevant to your brand or marketing campaign. By adding these into your content discovery platform feed, you will start to aggregate posts in your dashboard feed.
B. Curation
Next, the platform will allow you to add in a number of AI rules or filters to help you cut out the noise and leave you with the posts that are the most relevant to your brand.
You might find that you have groups of content that refer to specific product lines or events that you are sponsoring. This is where a folder system comes in handy. Most platforms will allow you to organize these groups into folders to help you manage your consumer-generated content more efficiently.
Once you have begun to filter and pick out the best bits, you may want to cross reference your content against brand guidelines, taking into account specific situations, language or brand colours. You may want to circulate content with your wider team for additional feedback on content you have shortlisted. Typically, content discovery platforms will also provide a workflow that's designed to facilitate the sharing process. Miappi for example, now has a set of customisable manager permissions, so that you can control what type of access different teams have to your dashboard.
C. Licensing
One of the fundamental features a content discovery platform should offer is digital rights management (DRM).
In some, although by no means all, use-cases it is important to seek the explicit consent of the content creator before using their content in your marketing. This is done by reaching out to consumer and inviting them to share their content with you (the brand) by agreeing to relevant terms and conditions. You can do this with Miappi's Engage feature for example.
The platform will then organize and display all of those sent, pending and approved requests for consent.
As your library of authentic, rights-approved content begins to take shape, you will likely want to distribute or publish the best bits where it can influence others.
D. Distribution
Some of the more advanced content discovery platforms will also cover distribution. Once you've established that you have the rights to use the content, these platforms will allow you to publish it to a variety of different marketing channels, including:
Reposting it on owned social media channels

Embedding it as a widget on webpages, blog articles and campaign microsites

Adding it to ecommerce pages

Including it within post-purchase/general CRM emails

Displaying it in stores or on digital displays at events
By republishing your best consumer-generated content to other channels, you are able to influence others with authentic social proof that will help encourage new customers. In the process of engaging with those original content creators and leveraging their content, you are also building rapport with superfans you have identified on social media. These individuals will likely remember you and buy your products for years to come.
Conclusion
Consumer content is undeniably powerful, and using a content discovery platform is a great way to leverage this content.

Thanks to the proliferation of content discovery platforms, there's more choice than ever before when it comes to discovering, sharing and promoting consumer content. The real challenge isn't finding a decent discovery platform, it's figuring out how this content discovery strategy relates back to your overall marketing strategy and your business's growth strategy as a whole.

Don't be put off if you are sceptical about the quantity or quality of consumer-generated content that may exist for your brand. There are easy strategies that can be employed to get consumers talking.

If you're in the market for a content discovery platform of your own, be sure to reach out to us here at Miappi or to sign up for a free demo. If you are not ready just yet and still have some research to do, why not read our UGC platform buyer's guide next?