5 Ways to Build Powerful User Generated Content Strategy

If you haven't heard us banging on about the sheer horsepower of User-Generated Content before, you're probably new to Miappi. We spend a whole lotta time preaching about the benefits of this fresh type of content. When it comes to triggering conversions, boosting click-throughs and maximising engagement, UGC is real, measurable gold dust. User generated content is a breath of fresh air for both buyers and brands. It's fantastic for beating the burnout many consumers feel when confronted by run-of-the-mill brand-owned content.
Before we move to user generated content strategy, let's backup this theory with the numbers…

A vote of confidence from a real-life user goes a lot further than a bunch of branded boasting.

Why User Generated Content is so important?
According to most recent studies UGC is a new way to build trust and engagement with your customers.
The Boost of UGC in Your Content Marketing Campaigns
But enough already! If you'd like to learn more about the boost UGC can give your business, take a peek through the Miappi blog back catalogue. It's full of helpful information. We're covering everything from best UGC examples, to why UGC is particularly powerful when used outside of traditional channels.
For now, we're going to assume that you're a UGC convert. However, you're ready to put this organic content type into action and generate great results for your business.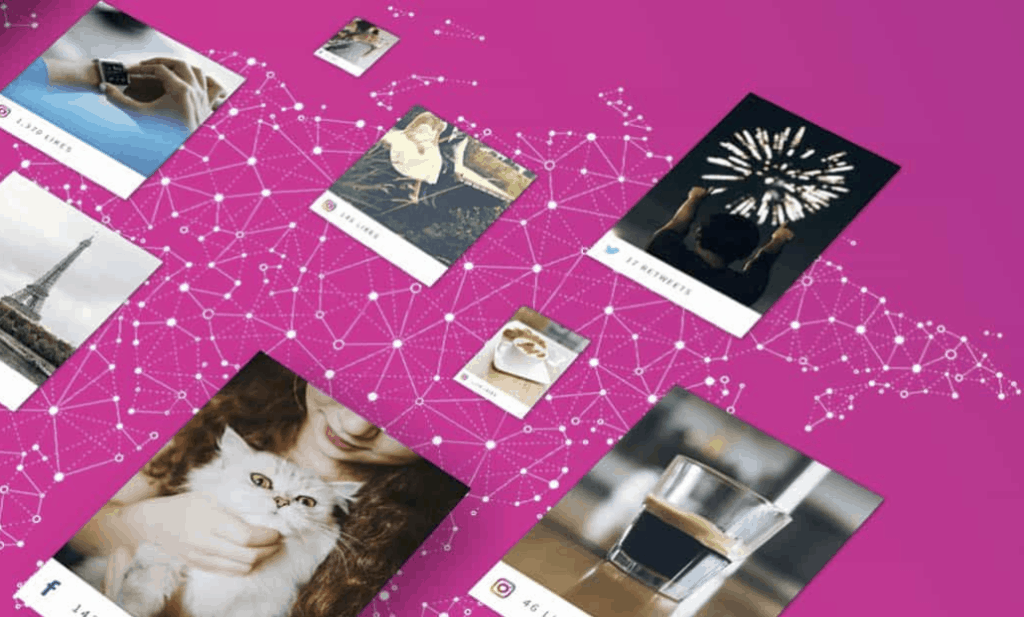 5 Elements of User Generated Content Strategy
In order to build a great user generated content strategy, you're going to need some of the "good stuff" to kick off. Just as no Ferrari can function without fresh fuel, you're going to need a dependable source of positive UGC. You need to make your new approach work. Here are a few ways to source the juicy UGC you need…
Mine your existing resources
Before any UGC strategies, it's a good idea to take stock of the resources you already have. It's highly likely that your brand has plenty of UGC to draw on without you even knowing it.Just type your brand name into Twitter or Instagram. We're willing to bet plenty of UGC is waiting to be used out there in the social media sphere. Any good reviews you've received from customers make fantastic UGC. Whether they you received them directly or exist on review sites like Trustpilot. You can repost them with the author's permission!
Our handy tools make uncovering and collecting these resources really easy. Our machine-learning apps can even source specific UGC based on your unique criteria. Whether you only want to republish purple images or only want to see posts which use extremely positive language.
Get geographical
Social media users may not have directly tagged your brand in a post which showcases your product or service. But if you have brick and mortar premises, searching by geo tag can help you uncover fantastic UGC. This will show off your business through the eyes of a happy customer.
Create a consumer-focused hashtag
UGC, as you might expect, is all about users. "Harvesting" this content should, therefore be all about your customers. Brand-owned content has gradually lost its potency over the past decade. And that because it's self-centred and does little for consumers (except sell them a "lifestyle"). UGC has gained power and effectiveness because it does exactly the opposite. It empowers consumers, putting their voices at the forefront of marketing campaigns.Creating a consumer-focused hashtag which is an inspiring way to generate UGC. It encourages your customers to express themselves and share a little bit of their world. For example, encouraging the use of #MeAndMiappi is likely to generate far more UGC than a simple self-centered #Miappi hashtag. Make sure you display your audience-focused hashtag prominently on your social media bios. Don't stay there but include it in branded materials, website and even store signage to help it catch on.
Put on a show
Events are fantastic sources of UGC. Inviting active social media users – particularly industry influencers – can get users sharing positive user content relating to your business all over the web. Make sure your event is visually stimulating to encourage attendees to snap photographs they'll want to share. Feature your chosen brand or event hashtag as prominently as possible to make surfacing the ensuing UGC really easy. For more info on how to build a buzz around your event read our guide.
Run a competition
Perhaps one of the best-known methods of generating UGC is to host a competition online. Consumers love to showcase their talents – and to win. Finding the perfect balance between these two things will help you generate the maximum UGC.Connect with your consumers via social media and conduct customer research.After carefully exploring your target market's interests develop an inspiring and creative competition. The competition will provide a platform for your audience's talents. It also gives plenty of consumers the opportunity to win prizes.
Whether it's a lip-sync competition which showcases the best performer everyday (while sending out freebies to five random entrants), or a creative challenge involving your product, this type of competition will ensure one thing. Your User Generated Content strategy flows thick and fast.Miappi makes it easy to discover, curate and display your most compelling UGC. Let us show you how to ensure valuable user content never slips through the cracks and persuasive marketing material generates fantastic results for your business. Talk to our of our experts and REQUEST A DEMO today.