UGC: The Latest Trends in International Travel Marketing

Marketing and travel are a match made in heaven. Part of the reason for that is the fact that it's easier to sell something when people already want to buy it, and who doesn't love travelling? We're all only human, and that means that we can't help but get excited when we think about the big wide world that's waiting for us. That's why in 2018, creating a great content strategy and engaging with your audience is the main trend in the international travel marketing.
Travel Content Marketing vs. other Industries
On top of that, travel content marketing is much easier than content marketing in other industries. After all, would you rather take a look at screenshots of some spreadsheet software or at the sun going down at a five-star resort in the Caribbean? For a content marketing strategy to be successful, consumers need to want to consume that content. It's arguably easier to create content that desire in travel than it is in any other industry.
Main Trend in Travel Marketing in 2018-2020
One of the biggest international travel marketing trends at the moment is the continuous importance of user generated content (UGC). After all, we've been taking and sharing holiday photos since way before the invention of the World Wide Web. And sharing our experience in social media is getting more traction than ever before. It's just that marketing managers are increasingly focussing their attention on encouraging holidaymakers to create and share UGC because they know it's more effective than anything that they themselves could accomplish.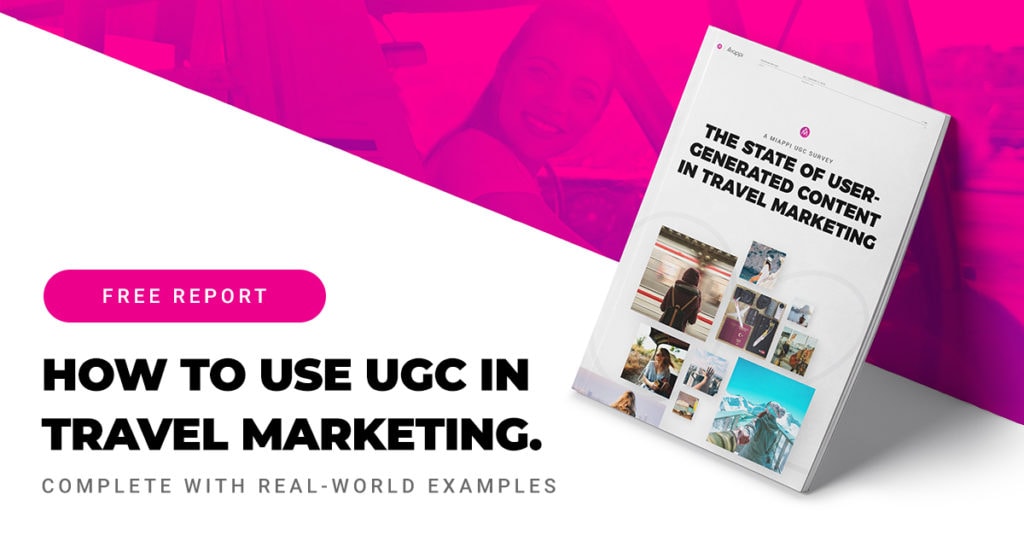 User Generated Content for Travel Websites
One of the challenges when it comes to social media marketing in travel is that it involves handing some of the control over your brand to your customers. That's just something that you're going to have to learn to live with. People are going to share photos and social media updates whether you "allow" them to or not. Much more difficult is encouraging people to share those updates in the first place. Travel brands are already starting to take advantage of UGC. Take, for example, Air New Zealand's #AirNSPacked campaign which asked travellers to upload photos of their packed suitcases so people could try to guess where they were going. Another example is Momondo's "Bright Colours of the City" campaign, which aimed to encourage more people to travel by booking through their flight and search engine.


Travel Social Media Marketing Strategy
When it comes to social media marketing for the travel industry, many brands focus on providing incentives for people who take the time to share photos and other content. Prizes and other rewards can help, but the truth is that the travel industry is unique at taking advantage of UGC. People want to talk about their experiences, and sometimes just a reminder can be enough. That's why hotels email their visitors after their stay to ask them to share a short review on TripAdvisor. They're striking while the iron's hot.
4 Great Examples of UGC in Travel Marketing
Ready to see some UGC in action? Here are just a few of the best UGC campaigns we've seen over the last few years in the travel industry.


Example #1: Hilton Hotels
Hilton was embracing user generated content as far back as 2014, when the brand adopted the #HiltonStory hashtag to encourage guests to share their travel stories. To make the most of the opportunities that UGC created, Hilton turned to Instagram to share their visitors' photography, helping them to hit over 100,000 followers. And by amplifying these messages, they were able to humanise travel while simultaneously promoting their hotels as the perfect place to stay.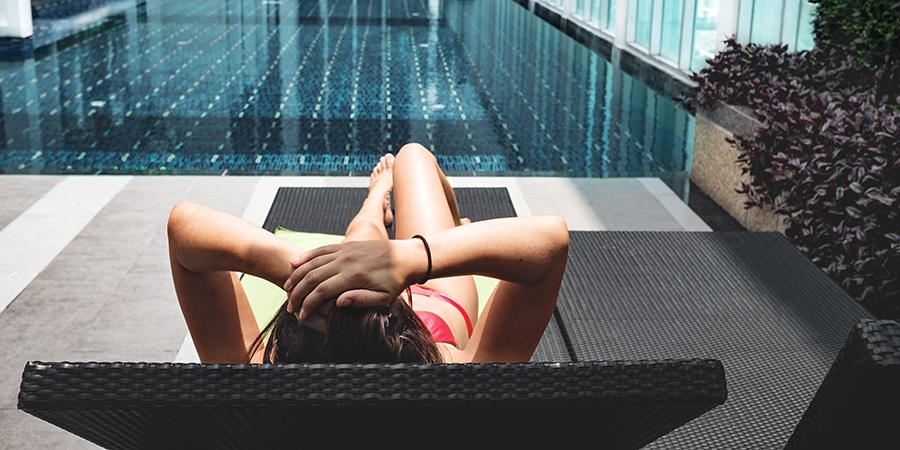 Example #2: Expedia
According to Noah Tratt, the company's global senior vice president, Expedia created their "Find Yours" campaign because they wanted to tell the story of why they do what they do instead of just telling people what they offer. User generated content was a huge part of this marketing campaign, including sub-campaigns like "Find Your Strength", a video that aimed to raise money for St. Jude Children's Research Hospital. It told the real story of a cancer survivor called Maggie Cupit, generating more than 1.8 million views on YouTube and a huge amount of attention.


Example #3: Airbnb
Airbnb is so keen on UGC that 77% of their Q4 2016 Instagram content was user-generated, and 80% of their Instagram engagement comes from UGC. This user-generated content could come in particularly useful for Airbnb, because word of mouth brings in both new property owners and new renters, which is how Airbnb makes its money. At the same time, the use of UGC boosted their Instagram follower count by 13%, which worked out at over 170,000 new followers.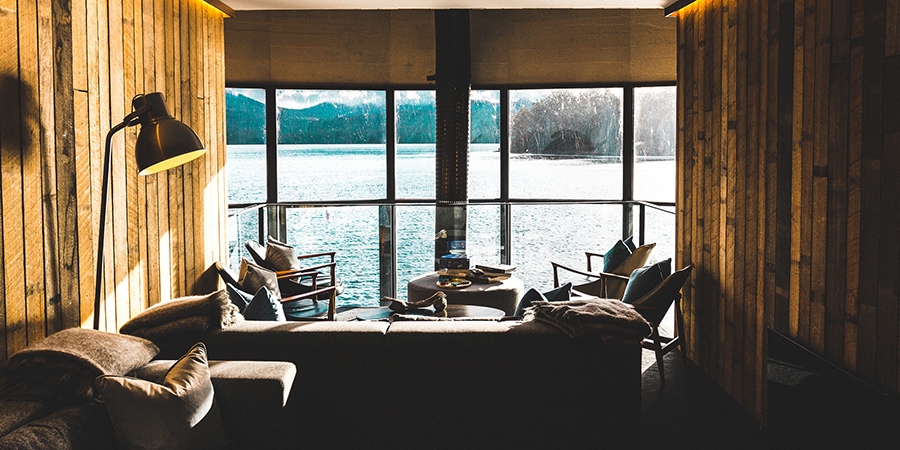 Example #4: Tourism Queensland
The genius behind this campaign was the potential reward. Tourism Queensland's "Best Job in the World" campaign launched as far back as 2009 and gave people the chance to win a dream job on Hamilton Island, just off the Great Barrier Reef. The job was ultimately given to 34-year-old Ben Southall, who took part in more than 450 interviews and posted over 60 blogs at a total of 75,000 words, visiting around 100 Queensland destinations and generating 2,000 photos, 47 video diaries and over a thousand tweets. Not bad!



Travel Marketing in Numbers
UGC is big business. In fact brands witness a 28% rise in engagement when they expose users to both owned and earned content, and conversion rates for shoppers who interact with UGC are 90% higher.
And that's just for brands in general. When we look specifically at travel and tourism brands, nearly three quarters (73%) of people say that UGC increases their purchasing confidence. Visitors to hotel websites that include UGC galleries spend 90% more time on those sites and luxury hotel brands that source more than half of their posts from user-generated content receive 2.6 times higher engagement than brands that don't.
By now, you should have a pretty good idea of how effective user-generated content can be for travel marketers. Better still, the quality of that content is going to continue to improve as devices get better and better and our technical literacy as a species continues to improve. So if you haven't already, future-proof your brand by getting on board with user-generated content. All you need to do is find it and figure out how to best take advantage of it. Good luck.