How to Find Brand Advocates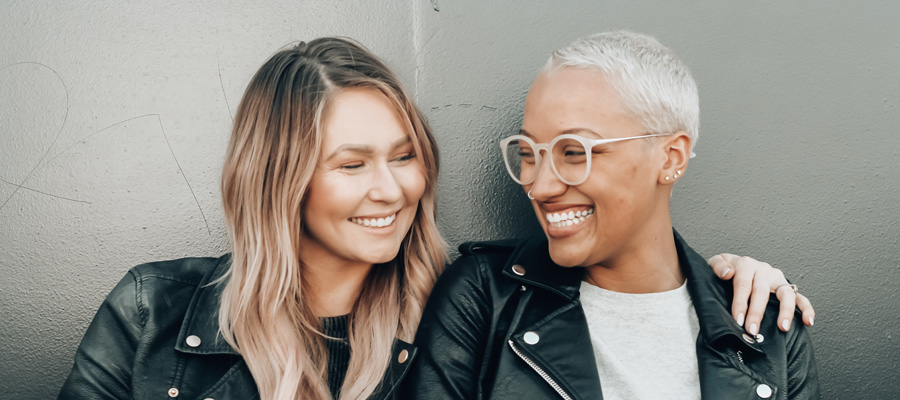 When it comes to marketing, there's nothing quite as powerful as a happy customer singing your praises to their friends and anyone else who'll listen. Brand advocacy is the holy grail for marketers – and for a good reason. Word-of-mouth is considered the most trustworthy form of marketing and generates more than twice the sales of paid advertising.
So – how can brands find, track, and manage these brand advocates? And more importantly, how can they encourage them to spread the love?
This guide provides a whole host of top tips for consumer brands looking to find brand advocates.
What is a Brand Advocate?
A brand advocate goes beyond the typical definition of a customer or fan.
A brand advocate is someone who talks positively and enthusiastically about your business to their friends, family, and on social networks. They'll even step in to defend your brand if they hear someone criticising it, or to write rebuttals to negative reviews on social media.
They don't do any of this because you ask them or pay them to – they do it because they have genuine passion for your brand and its products and services and want other people to know how great it all is too.
Brand advocates are incredibly valuable to businesses, as they can have a massive impact on sales and revenue – much more than brand influencers, in fact.
Studies show that 92% of consumers trust brand advocates compared to just 18% that trust influencers.
Let's dig a little deeper here though, because brand advocates are often confused with influencers. However, there is a big difference between the two.
Advocate vs. Influencers
Influencers tend to have a huge following on social media. They may be a celebrity, or simply an individual with a popular blog, website, or YouTube channel that many people trust or follow. In this sense, an influencer is a brand in their own right – and whilst they may advocate another brand (such as yours), it is not entirely altruistic.
Brand advocates, on the other hand, are your truest and most faithful customers – and are positively vocal about how great your brand is. Brand advocates don't expect anything in return for sharing their experiences with your brand – they happily promote your brand for free, simply because they love it. As such, brand advocates are highly trusted among consumers.
Advocates and influencers have different characteristics and motivations. Consider the following:
Consumer trust: Consumers are sceptical about influencers and marketing.

59% of consumers

consider a person like themselves who is advocating for a brand to be the most credible voice in the marketplace.


Typical profile: Brand advocates are typically highly satisfied consumers, while influencers are often celebrities, or bloggers with a massive online following.


Defined by: Brand advocates are defined by how likely they are to recommend your brand, while influencers are defined by the size of their audience.


Motivation: Brand advocates are motivated to help their friends and other consumers, while traditional influencers are also interested in growing their own audience, often for monetary gain.


Loyalty: The gains from influencer marketing are usually short-lived. Though support from an influencer will help you achieve a spike in sales, they likely drop again once the influencer stops talking about your product. However, the gains from brand advocacy can be long-lasting and significantly impact customer loyalty and lifetime revenue.


Genuine passion: Brand advocates are already loyal customers who care about your product before you start incentivising them to talk about it. Influencers may not have that genuine passion for your brand.


Incentives: Brand advocates don't require incentives to talk about your product if their love for your brand is genuine. On the other hand, influencers are most often driven by personal gain.
Main benefits of influencer marketing
Whilst traditional influencers might be motivated differently and their interest in your brand may not stem from genuine passion, influencer marketing is useful and so, will be here to stay.

Influencer marketing offers brands the ability to achieve reach, be it at a price. It will remain a trusted tactic for brands seeking to grow awareness on social media.
Main benefits of working with brand advocates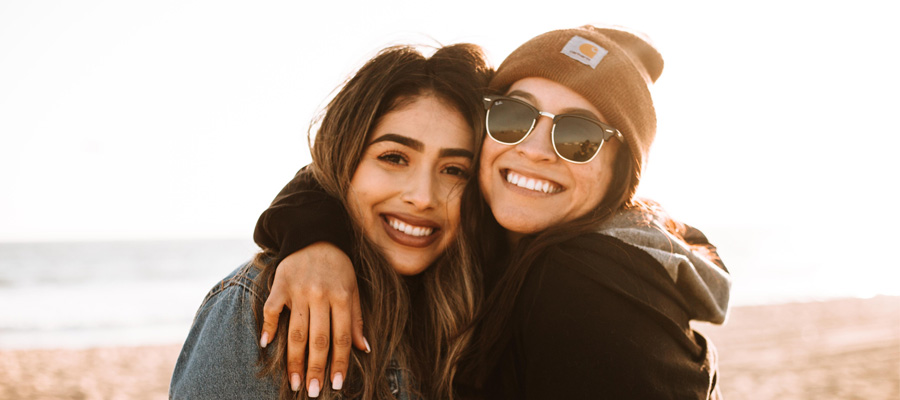 With the right technology, brands are able to discover and nurture collaborative relationships with talented advocates who can create amazing content that is more authentic than influencer content.

The result? Instead of getting just reach and impressions, you get sales. Because people trust earned media more than any other type of advertising.
Paying influencers for one-off posts can also be an extremely expensive way to run your content marketing strategy.
Instead, brands that nurture partnerships with genuine brand fans, will be able to save a serious amount of content marketing budget. As discussed above, brand advocates are motivated differently, so there is an opportunity to incentivize these superfans in more ethical ways. That being said, even expressing an interest in your customer's content and opinion is also a fantastic way to empower them! These people will only sing your praises more.

As you can see from these differences, brand advocacy is a much more powerful marketing outreach and content marketing strategy.
So – how do you find brand advocates?
Find Brand Advocates Through Social Listening
One of the best ways to find brand advocates is by tracking customers using your hashtags, tags and @mentions on social media platforms. This approach gives you a list of customers talking about your brand online.
You can track this information using social media listening tools that allow you to see who is talking about your brand on social media and measure the engagement levels of their posts and comments.
Information gleaned from social listening tools can help you identify key advocates for your brand, as well as the content that is resonating with them and their followers the most. Once you know who your advocates are and which social networks they're on, you can then engage with them on these platforms.
Brand advocates also tend to have a penchant for creating and sharing user-generated content (UGC) – one of the most authentic forms of content.
In fact, according to research compiled by SocialMediaToday, while only 19% of consumers find brand-created content to be authentic, and a mere 10% say influencer content is authentic, nearly 60% trust UGC.
As a result, nearly 80% of consumers say UGC highly impacts their purchasing decisions, making it 8.7x more impactful than influencer content, and 6.6x more influential than branded content.
The Miappi platform is one of the best available for finding and managing great user-generated images, videos, and reviews.
Through the Miappi Community, brands can connect more meaningfully with the customers posting about their products or services, providing a simple and convenient way to recruit these advocates into a new community user experience. The platform makes it easy to nurture relationships with everyday customers and facilitate creative partnerships with the most talented brand advocates.
Find Brand Advocates Who Write Positive Reviews
Another way to find brand advocates is by looking for customers who have written positive reviews – another hugely powerful form of user generated content – about your business.
You can use review monitoring tools to track and measure customer reviews across the web. This approach gives you a list of happy customers who are most likely to advocate for your brand.
Reviews are a great indicator of customer satisfaction, so being able to track, respond, and recruit positive reviewers as brand advocates is a winning tactic. By responding to reviews, you can show customers that you appreciate their feedback – which encourages them to leave more positive reviews in the future and share your product/service offers with their friends and followers.
You can also use review monitoring tools to identify customers who have left negative reviews. This information can help you identify areas of your business that may need to be improved – and follow up with dissatisfied customers.
One website where you can find brand advocates is Trustpilot.
Trustpilot – a Miappi partner – is a review monitoring website where you can find reviews for verified buyers who have already demonstrated they are willing to be vocal about your product or services.
Trustpilot was founded in 2007 to establish a self-sustaining currency of trust.
The digital platform connects companies and customers to promote trust and encourage brand experience sharing.
Trustpilot is free to use, open to everyone, and based on transparency. The company hosts reviews to assist customers in making informed decisions while also providing deep insights that help businesses improve their services. The more consumers utilise the platform and voice their own opinions, the more detailed the insights Trustpilot provides for businesses – and the greater their chances of earning consumer trust worldwide.
Find Brand Advocates Using Your CRM
Another way to find brand advocates is by using your customer relationship management (CRM) system.
Your CRM system contains a list of all your customers, as well as their contact information and purchase history. This data can help you identify customers who are likely to advocate for your brand.
What makes a good brand advocate in your CRM? What are the criteria?
We recommend the following:
Buy regularly: Shortlisting customers who buy often is one way to find brand advocates using your CRM. Your CRM system can help you identify customers who have made multiple purchases in a short period. This indicates that they are loyal and satisfied with your product or service. These customers are more likely to advocate for your brand, so keeping them happy is important. You can do this by providing superior customer service and offering them incentives such as loyalty programmes to continue buying from you.


Vocal on social media: Another way to find brand advocates using your CRM is by shortlisting vocal customers about your product or service on

social media

. By identifying active customers on social media, you can gauge their level of satisfaction with your product or service and recruit them as brand advocates.


Produce great content: You can find brand advocates in your CRM by shortlisting customers who

create great content

relevant to your business. Great content includes blog posts, videos, or images shared on social media or used to promote your product/service without any input from your company.
Authoritative/knowledgeable in the space: You can find brand advocates using your CRM by shortlisting customers who are considered experts or thought leaders in their field, or those with a large social media following. Customers like this are great at getting other people excited about your product/service and are more likely to advocate for your brand if they are satisfied and convinced about your offering.


Run a Brand Advocacy Campaign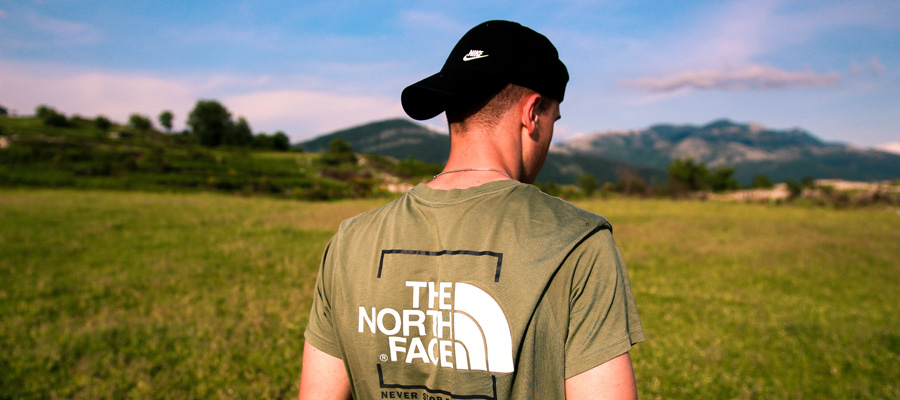 Another way to find brand advocates is by running a brand advocacy campaign.
Brand advocacy campaigns are designed to identify and motivate customers who are likely to advocate for your product or service. These campaigns aim to encourage customers to share their positive experiences with your brand online and offline.
There are a few things you can do to run a successful brand advocacy campaign:
Create compelling, shareable content. This could be in the form of videos, images, or blog posts. Make sure the content is exciting and relevant to your target audience.


Make it easy for customers to share their experiences. For example, include social media buttons on your content or make it easy to share with just a few clicks.


Provide non-monetary incentives for customers who advocate for your brand. This could be in the form of courses, workshops, charitable donations, some form of ethical compensation.


Launch social campaigns or campaigns that are executed against your CRM, inviting consumers to nominate themselves as part of a challenge.
Dove Project #ShowUs is an excellent example of this in action.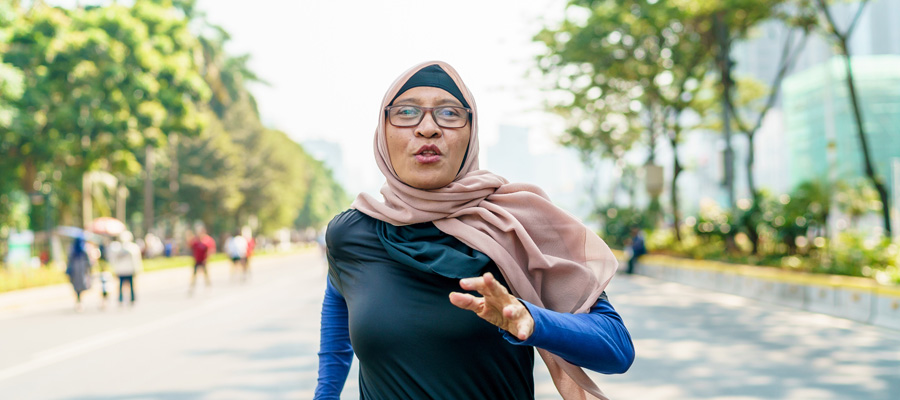 Dove, by Unilever, launched the project #ShowUs in 2019 to create a more inclusive vision of beauty. In collaboration with the world's largest international stock photo provider, Getty Images, and Girlgaze – a group of female-identifying and non-binary photographers – Dove is building the planet's most inclusive stock photo library of its kind. The collection, which currently contains 5,000 photos and is expanding daily, is composed entirely of women, female-identified and non-binary individuals and is accessible for media and advertising industries to view, license, and use.
Dove used the Miappi platform to facilitate the direct upload of rich media, enabling them to invite individuals to upload submissions that were later curated and moderated with the help of AI technology.
Boost your brand advocacy marketing with the Miappi Community platform

Miappi is a robust community engagement and advocacy solution that can help you find brand advocates. The Miappi platform allows you to collect, curate and share customer stories via a simple, easy-to-use interface.
Miappi leverages the power of the Miappi content/UGC platform and Miappi Community to help companies discover brand supporters, regular customers, creative experts, vocal consumers, micro and nano influencers on social media and manage the conversation with those people in an online community experience. The result is increased brand support and user-generated content that you can use throughout your company's marketing channels.
With the help of Miappi, brands see a significant increase in word-of-mouth marketing and product sales.
Are you ready to see how your brand can benefit from leveraging the power of Miappi? Sign up for a free demo today.